Add to cart
Add to cart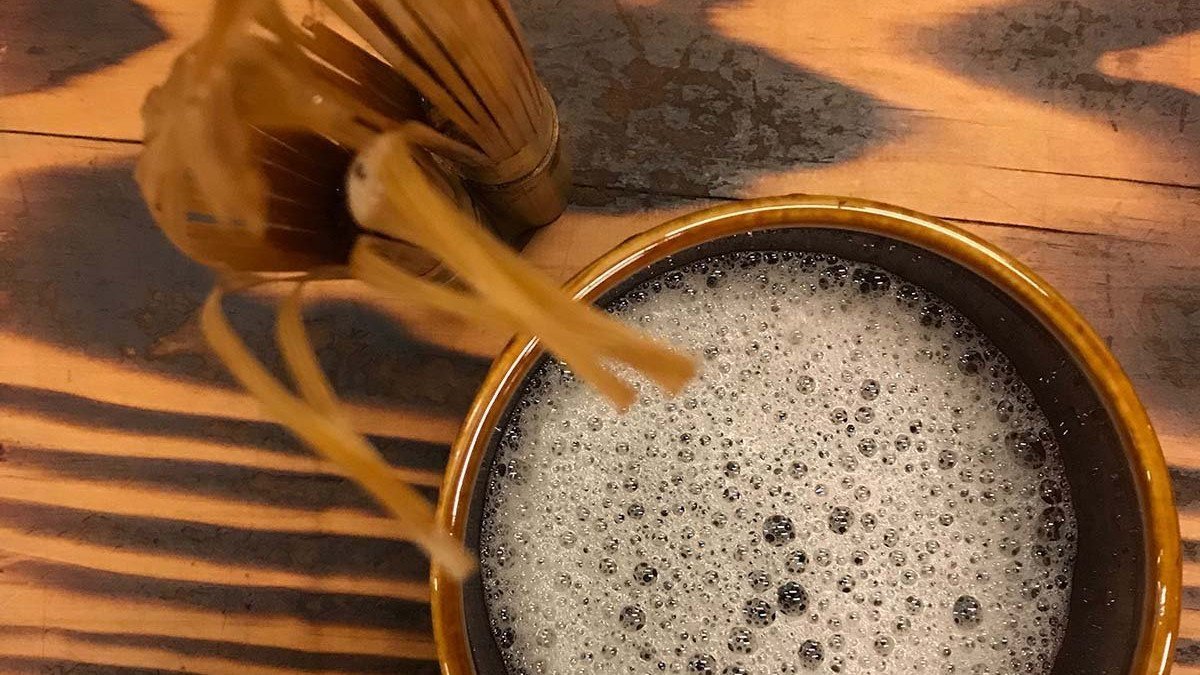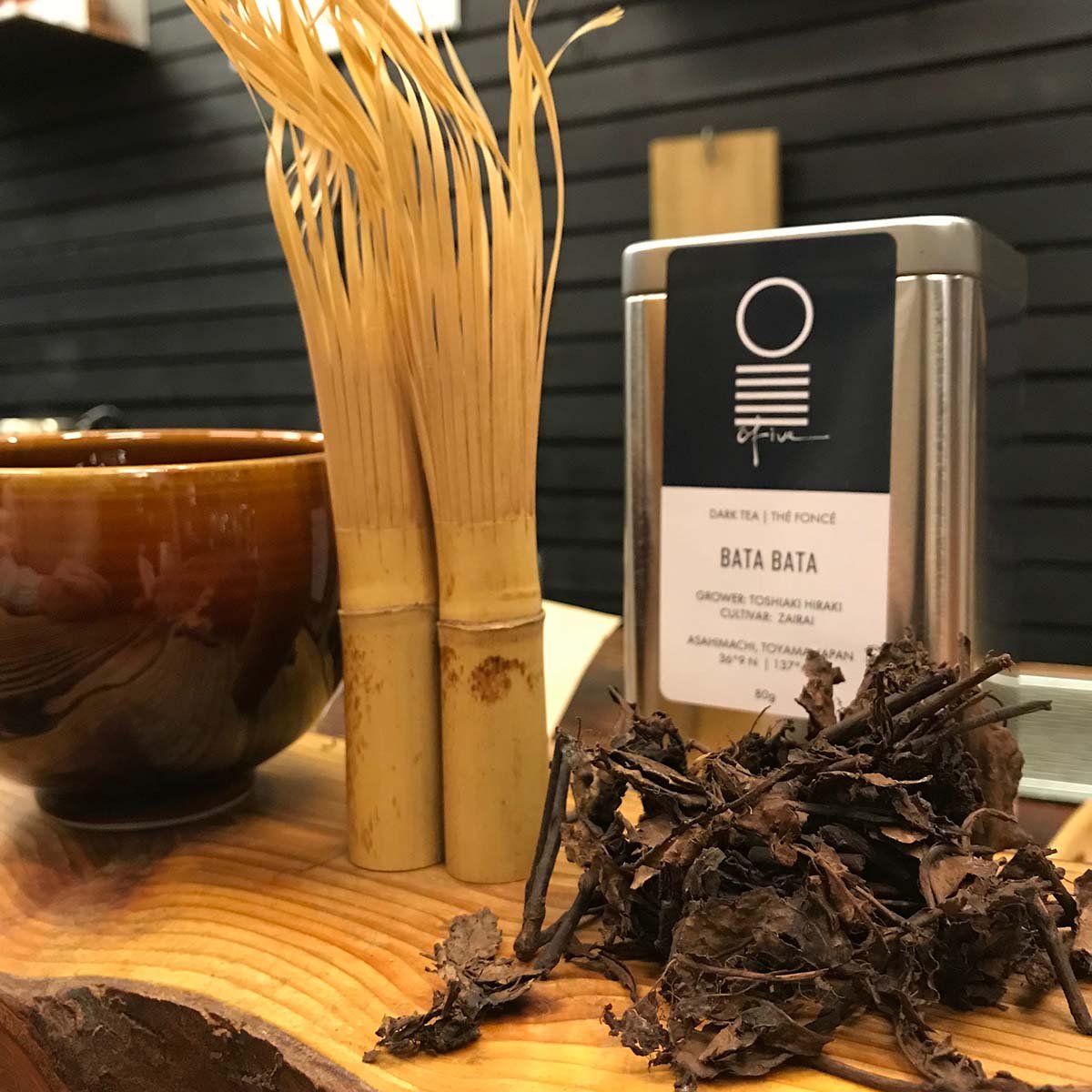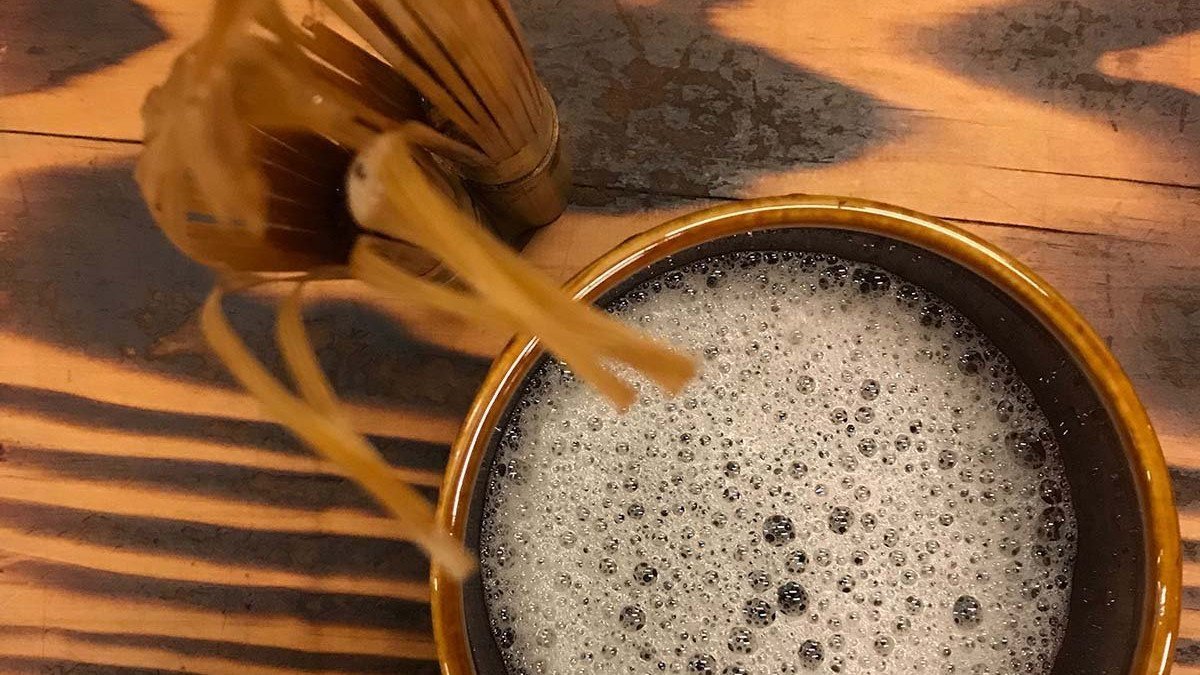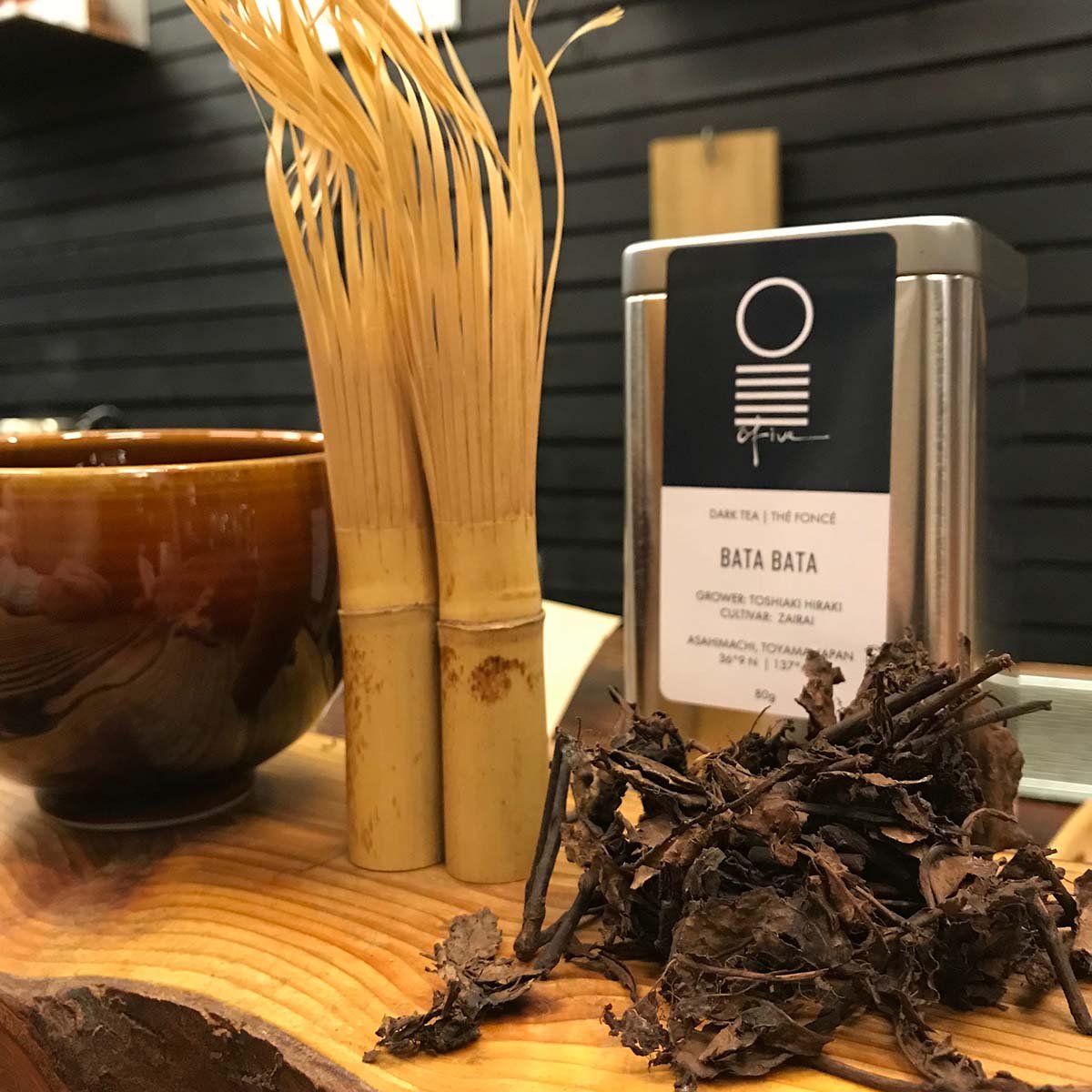 BATA BATA CHA | TOYAMA DARK TEA, AEROBIC FERMENTATION
START HERE:   ばたばた茶 is DIFFERENT.  You'll find the funkiness that comes from aerobic fermentation (think Hunan brick tea or cooked Pu Er)... but tea leaves from some of the coldest tea growing regions in Japan.  Please click on a video for a description of the experience.

WARNING:  whisking tea can be addictive.  Once you start whisking bata bata, you may want to do the same for other fermented teas.  Or any tea.  

 

Tea Info

| | |
| --- | --- |
| TYPE | Dark |
| ORIGIN | Asahimachi, Toyama, Japan |
| GPS | 36.9°N 137.6°E |
| CULTIVAR | Zairai |
| GROWER | Toshiaki Hiraki |

A gorohachi chawan (五郎八茶碗) is the traditional vessel used for 'bata-bata cha' (ばたばた茶), a most intriguing dark tea from Toyama.   This dark tea is boiled and then whisked with a double chasen (meoto chasen | 夫婦茶 筅).

Brewing Guide

WATER
100ºC | 212ºF  1L | 34oz
TEA
3 tbsp| 8g
STEEP
20 minutes in boiling water
EQUIPMENT
Traditional: bowl (gorohachi) and whisk (meoto chasen)
Nontraditional: pot and strainer
BREWING INSTRUCTIONS
To brew, boil 8 grams per litre for 20 minutes. Strain, serve in a bowl (ideally a "gorohachi") and whisk quickly to create a rich froth.

ABOUT THE GROWER

Bata Bata has been grown in Toyama for over 500 years… but only one producer remains:  Hiraki San.  This very cool tea is created with leaves and twigs harvested during summer.  The leaves are cooked, withered and fermented for over 1 month in wooden boxes.  The result is a gentle, naturally sweet, very relaxing brew.

Grower on the map

Tea Bar Hours

MON - THURS 12:00PM - 6:00PM

FRI - SAT 12:00PM - 8:00PM

Location

2208 West 4th Avenue, Vancouver, BC

 

For general inquiries or feedback, please submit the form below.

For inquiries or feedbacks regarding events, please email info@o5tea.com. 

We will get back to you as soon as possible.