Add to cart
Add to cart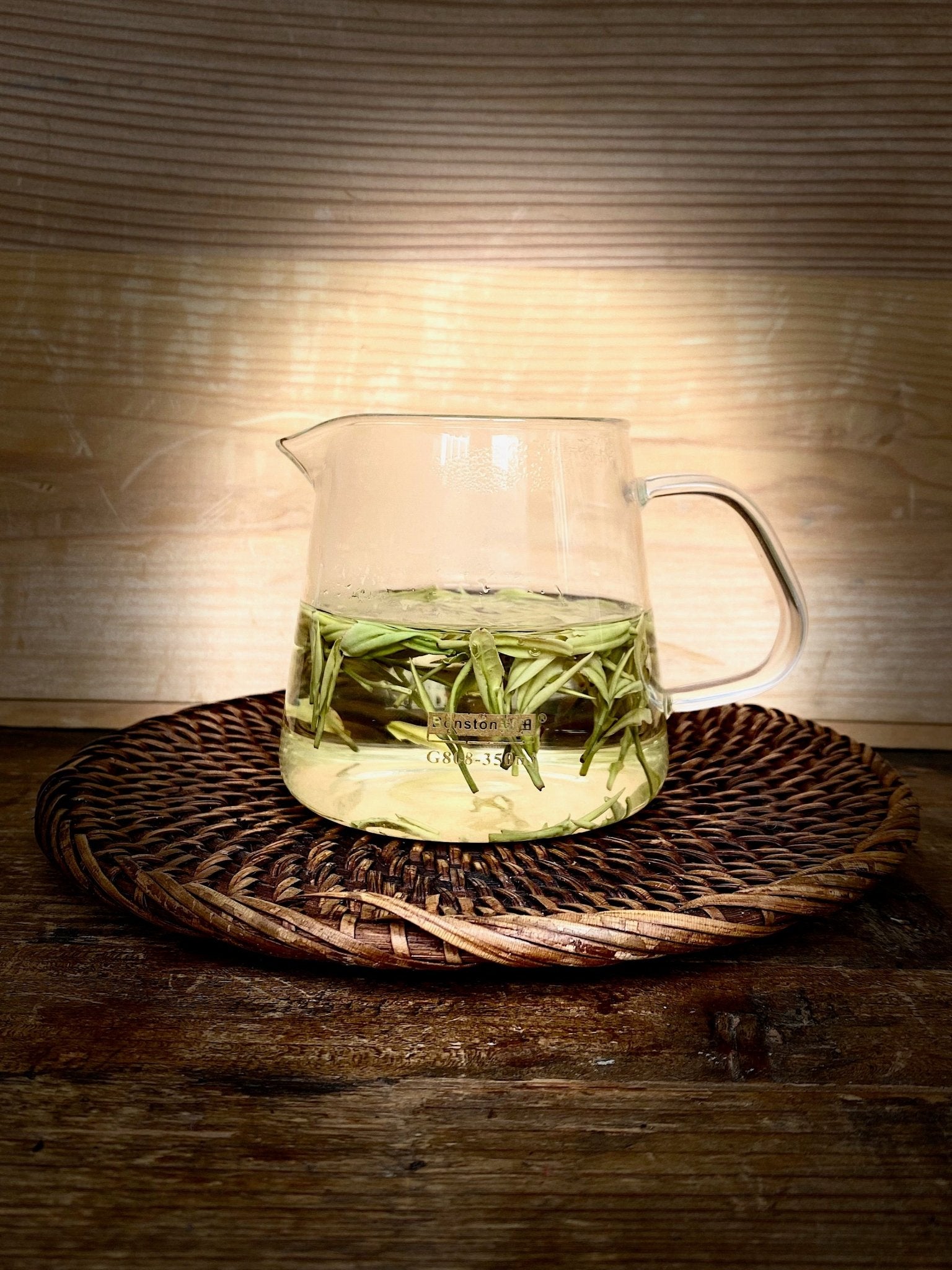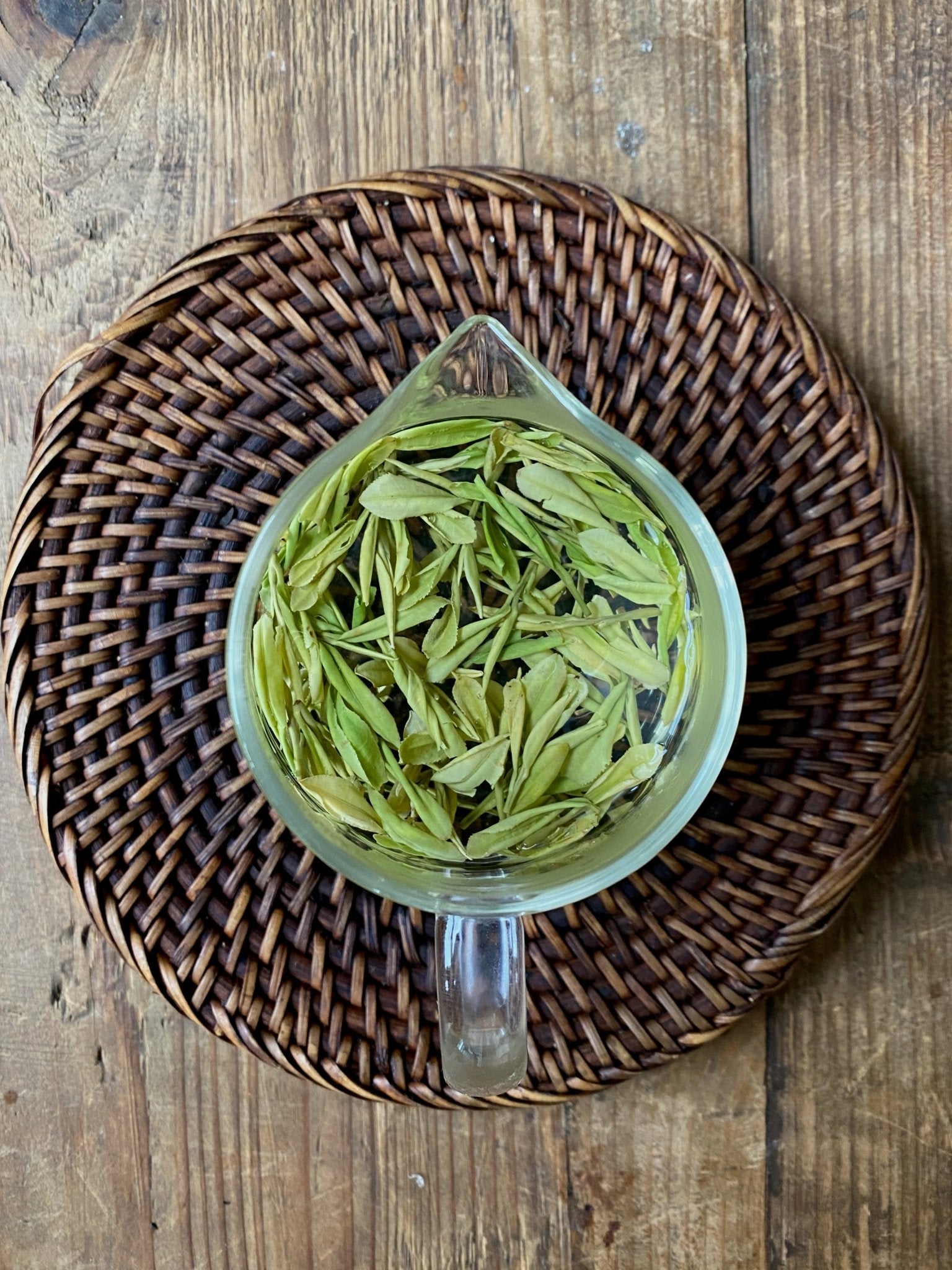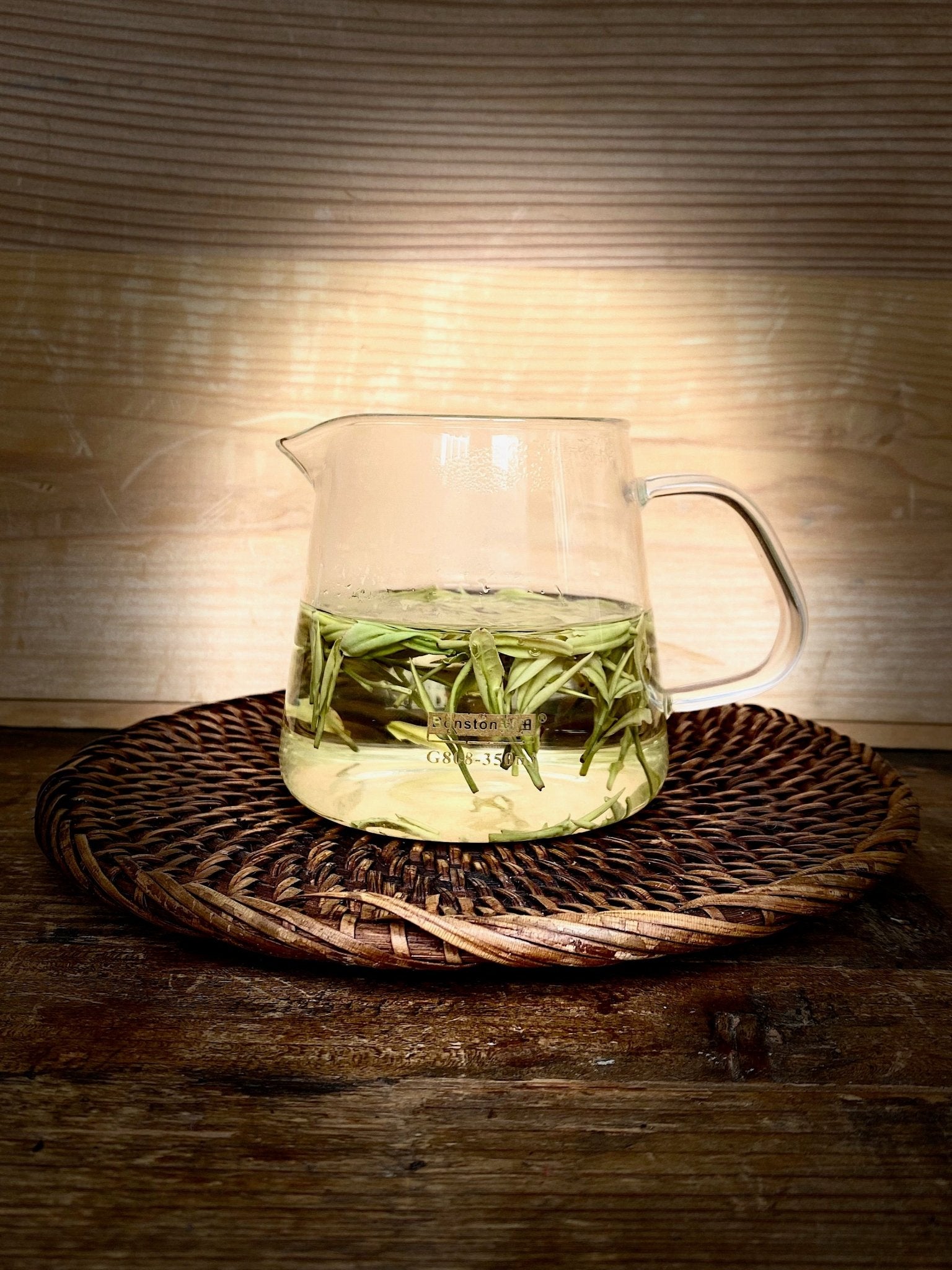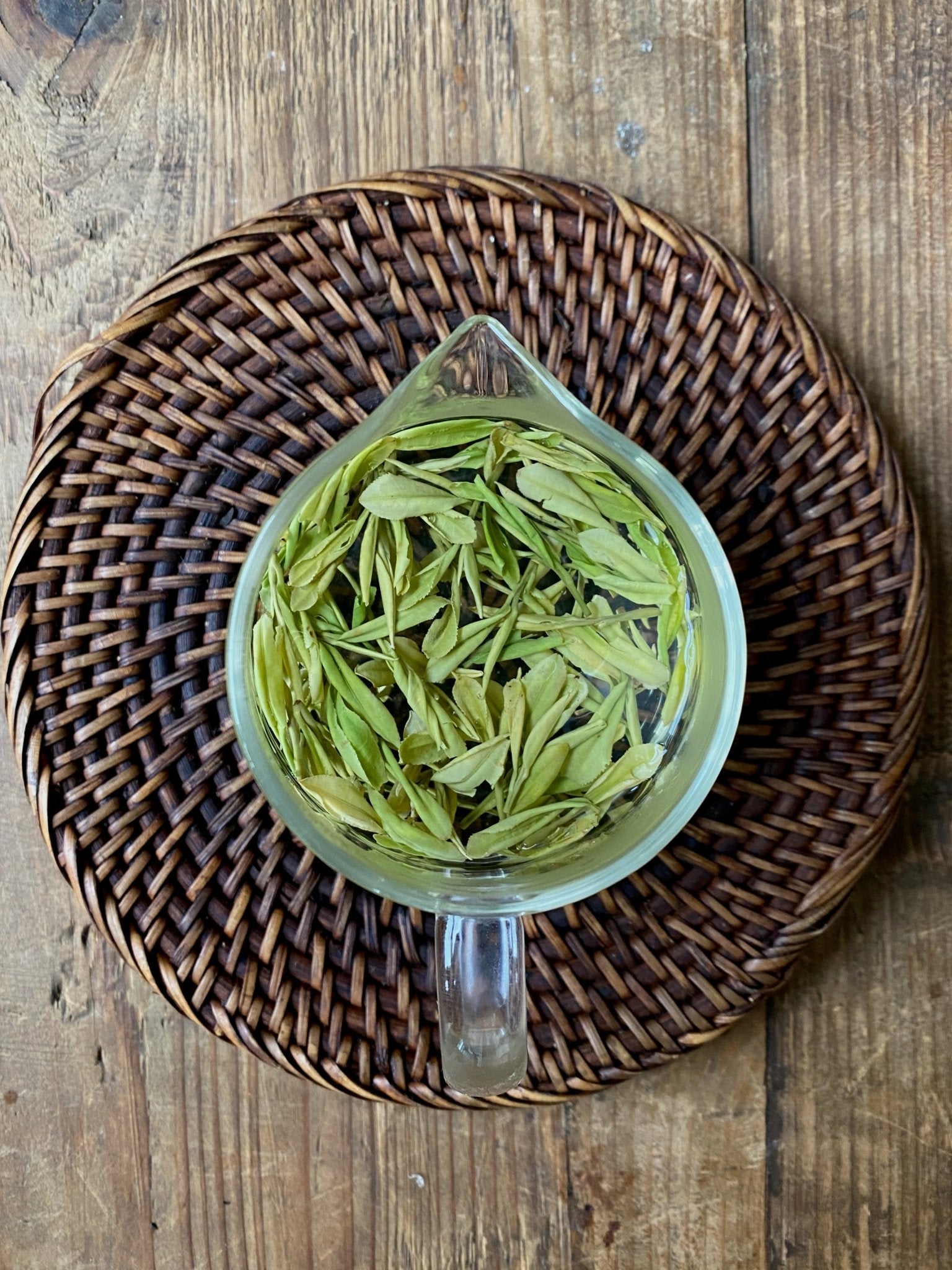 2023 - ANJI BAI CHA (HEIRLOOM) by ZHANG WENHUA



Featuring tasting notes of pumpkin seeds, raw walnuts, and cucumber. 

Anji Bai Cha (安吉白茶 | White Tea from Anji) is a a specialty of Anji County (province of Zhejiang); it is located 80km south of Changxing, where our tea grew.

The name Bai Cha (White Tea) is confusing:  this tea is processed as a 'green' tea.  It is called 'white' because of the very light colour of the cultivar's young leaves... but it is a pan-fired green tea. 

------------------

ORIGIN:  GuZhu Mountain, Changxing, Huzhou, Zhejiang, China

GPS:  31.0ºN 119.8ºE

HARVEST DATE:  March 2023

-------------------

CULTIVAR:

This tea is crafted with a cultivar called Bai Ye Yi Hao (百叶一号), or White Leaf #1.  It is the traditional cultivar for Anji Bai Cha, and the most widespread.  Please see the note, below, related to Emperor Huizhong (of the Song Dynasty) and his favourite tea.

Ms. Zhang also produces Bai Cha with a newer cultivar, Nai Bai Cha (奶白茶), literally translated as Milk White Tea, and sometimes also called Anji Golden Bud (安吉黄金芽). This subspecies was only identified in 1997, from a wild plant in the the bamboo forest behind Yangjiashan; commercial farming started well into the 21st century.  It is a lighter coloured, more delicate leaf. 


Some interesting facts:

- The Anji Bai Cha trees that we enjoy today descend from only two heirloom 'ancestors', one of which is over 300 years old.

- Emperor Huizong (of the Song Dynasty), in his 'Treatise on Tea' (大观茶论), recorded his love for Bai Cha.  Local tea scholars believe that he was talking about the cultivar that gave birth to the Anji Bai Cha that we enjoy today.




GROWER:  Zhang Wen Hua (on the right end of this picture) is a farmer and a scholar, devoted to preserving old tea traditions. Her tea trees, many of which are over 80 years old, are located in a valley surrounded by mountains, covered by protected national forest. She is very happy to share tea and the culture around it.


 

BREWING SUGGESTION:  we recommend using a glass beaker; this method requires awareness throughout a few minutes, but allows you to enjoy the beautiful tea leaves in many ways.


In a beaker with 3g of tea, add enough water at 85ºC to cover the leaves completely and swirl lightly.  This is a very good moment to appreciate the aroma of the leaves.  After perhaps 45 seconds, when the leaves are hydrated, add another 180 ml of hot water (also ~85ºC).  Allow the tea to brew for another 3 minutes.  

Decant slowly into your cup, leaving perhaps 25% of the liquid in your beaker; you may get a leaf or two in your cup; eat them.  

Please refill your beaker, this time with boiling water, to enjoy another steep.  You may repeat this process 3-4 times.

 

 

Grower on the map

Tea Bar Hours

MON - THURS 12:00PM - 6:00PM

FRI - SAT 12:00PM - 8:00PM

Location

2208 West 4th Avenue, Vancouver, BC

 

For general inquiries or feedback, please submit the form below.

For inquiries or feedbacks regarding events, please email info@o5tea.com. 

We will get back to you as soon as possible.