Add to cart
Add to cart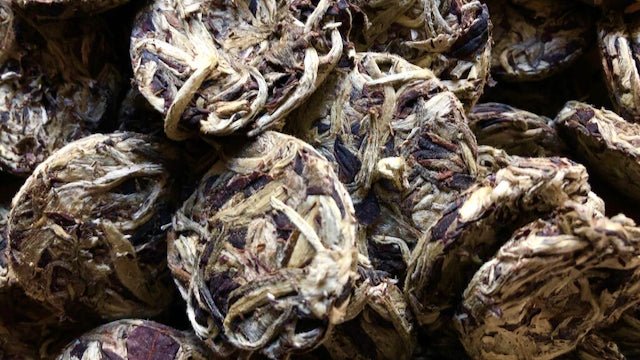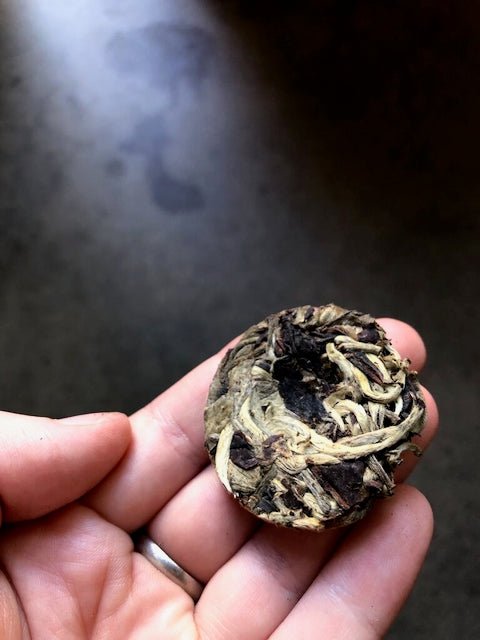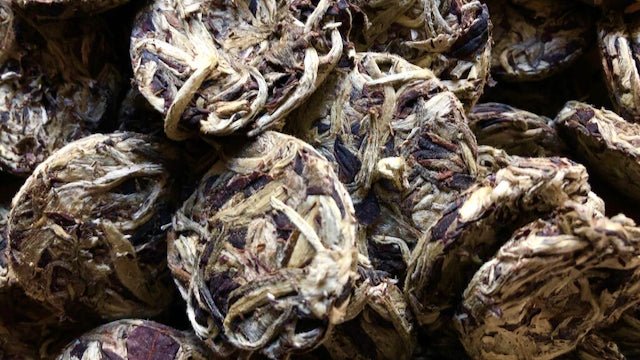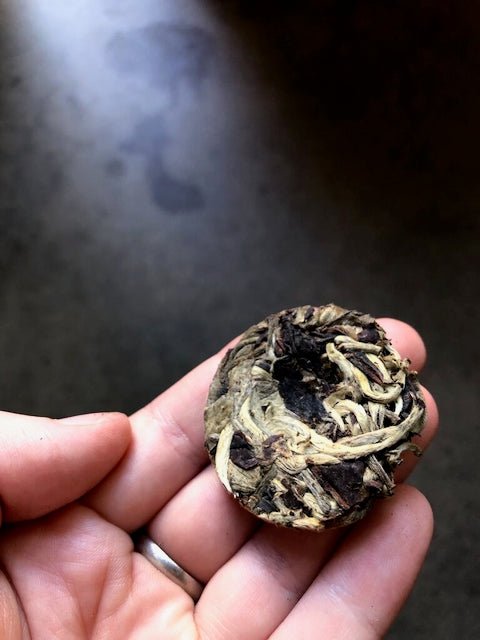 HEIRLOOM (DA BAI) COINS - JINGGU WHITE MOONLIGHT
These chunky leaf coins are the 'pressed tea' sibling of our almost out of stock loose leaf Heirloom (Da Bai).  Each coin is 6.5g in weight, and brews a LOT of tea.  They are particularly convenient for travel, as you can easily throw a few coins and an old gaiwan in any backpack.

Particularly thick, juicy leaves with top notes of ripe Chinese bayberry and the clover honey aftertaste that's typical of 'white moonlight'.

Tea Info

Type:  White Tea

Origin:  Yangta, Jinggu, Yunnan, China

GPS:  23.7° N  100.6°E, alt. 1700m - 1800m

Harvest: pre-Qing Ming, 2022

Brewing Suggestions:


We find that boiling or close to boiling water extracts beautiful aromas from these very thick, resilient tea leaves.  Water at origin boils at close to 93°C, which seems to us like a perfect temperature for this tea.  We recommend brewing it gong fu style.

Water:  108ml

Tea:  1 coin (6.5g)

Time:  1st steep 65"; subsequent steeps 15"

Steeps:  >15

 

A Qing Dynasty Garden and Heirloom Tea Trees




Jinggu is located north of Menghai and South of Dali.  Nestled among stunning mountains, it is both the ancestral home of Yi people and the origin of the Da Bai (大白) tea trees.  These heirlooms, treasured at least since the Qing Dynasty, have particularly thick leaves covered in 'white down', which makes them ideal to handcraft white tea.  




This garden in Yangta, Jinggu, was planted over 400 years ago.  In the 1800s, its tea was sent as tribute to Beijing.  Over the past 1/2 century, the land tea trees have been managed by the Yi nation.




We visited Jinggu in 2011; you may remember our earliest versions of White Moonlight and Silver Needles coming from this place.  We are thrilled to get our hands on Jinggu tea again,




Expect a white tea packed with flavours of tropical fruits and the characteristic honey aftertaste of white moonlight.

 

Tea Bar Hours

MON - THURS 12:00PM - 6:00PM

FRI - SAT 12:00PM - 8:00PM

Location

2208 West 4th Avenue, Vancouver, BC

 

For general inquiries or feedback, please submit the form below.

For inquiries or feedbacks regarding events, please email info@o5tea.com. 

We will get back to you as soon as possible.