Add to cart
Add to cart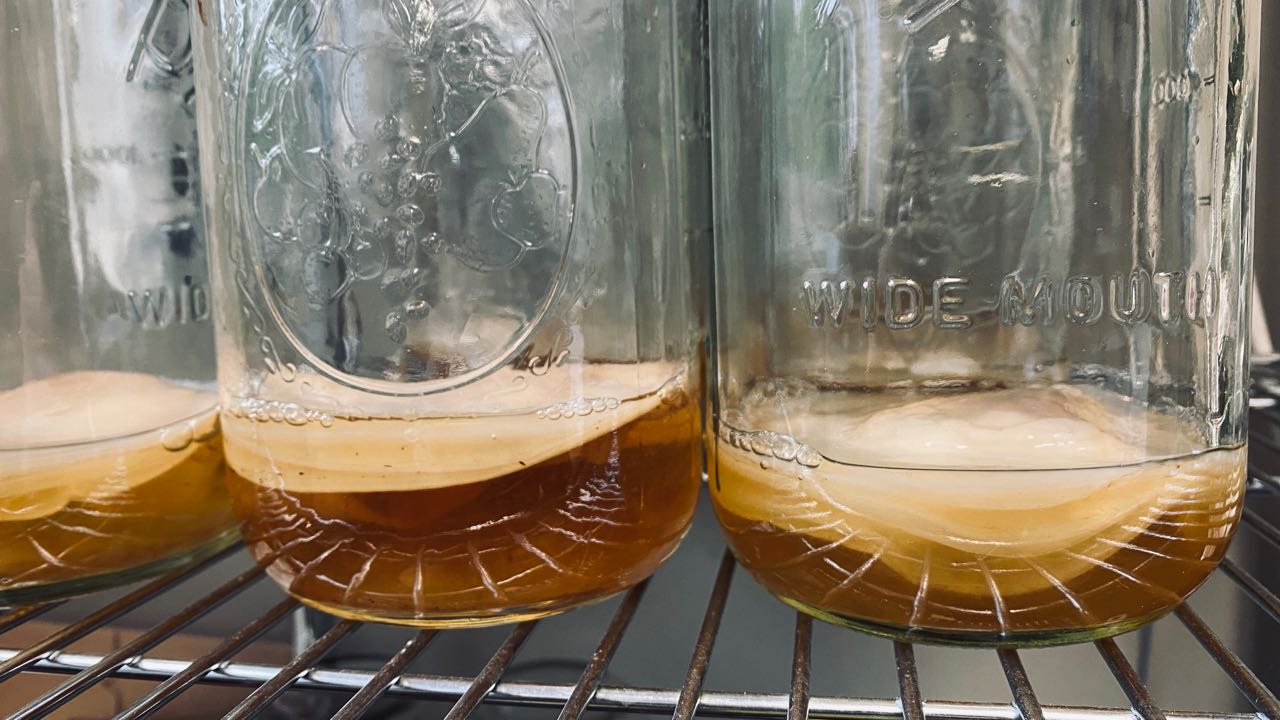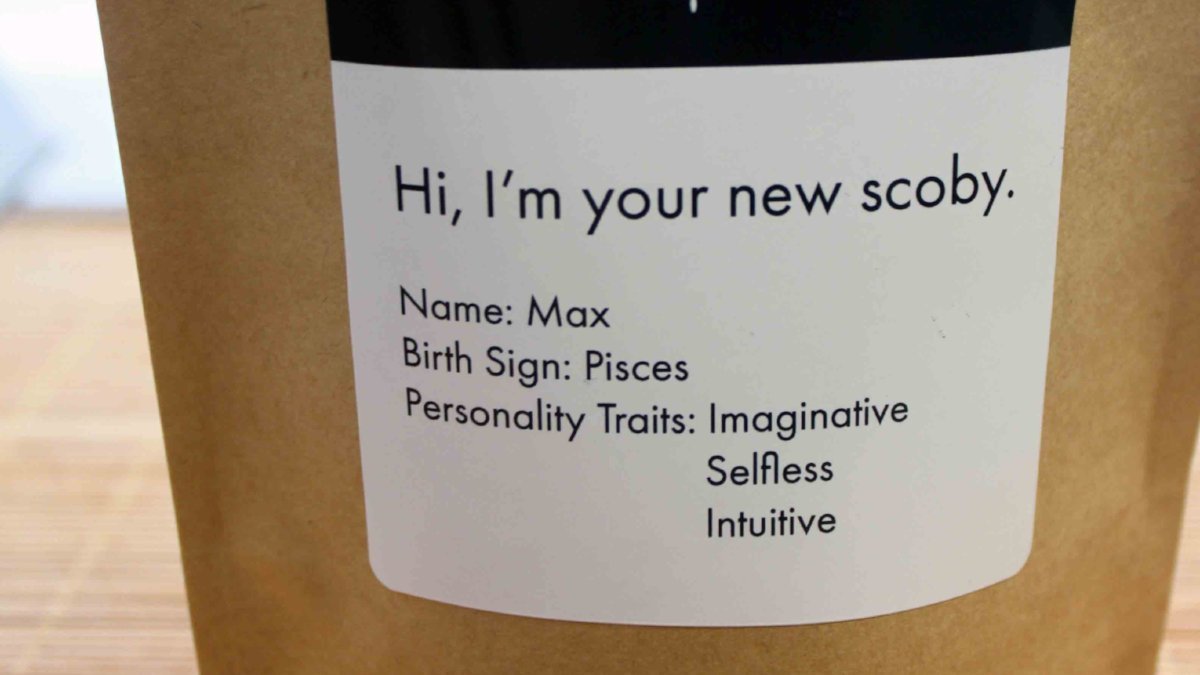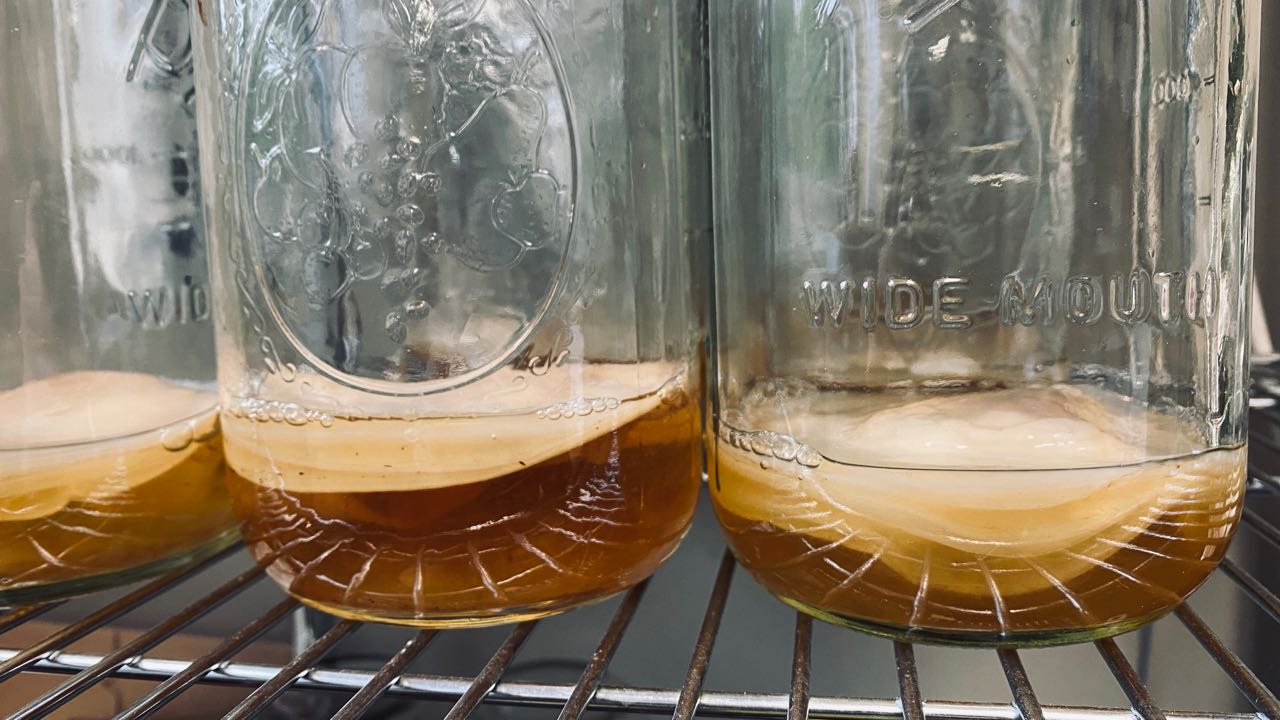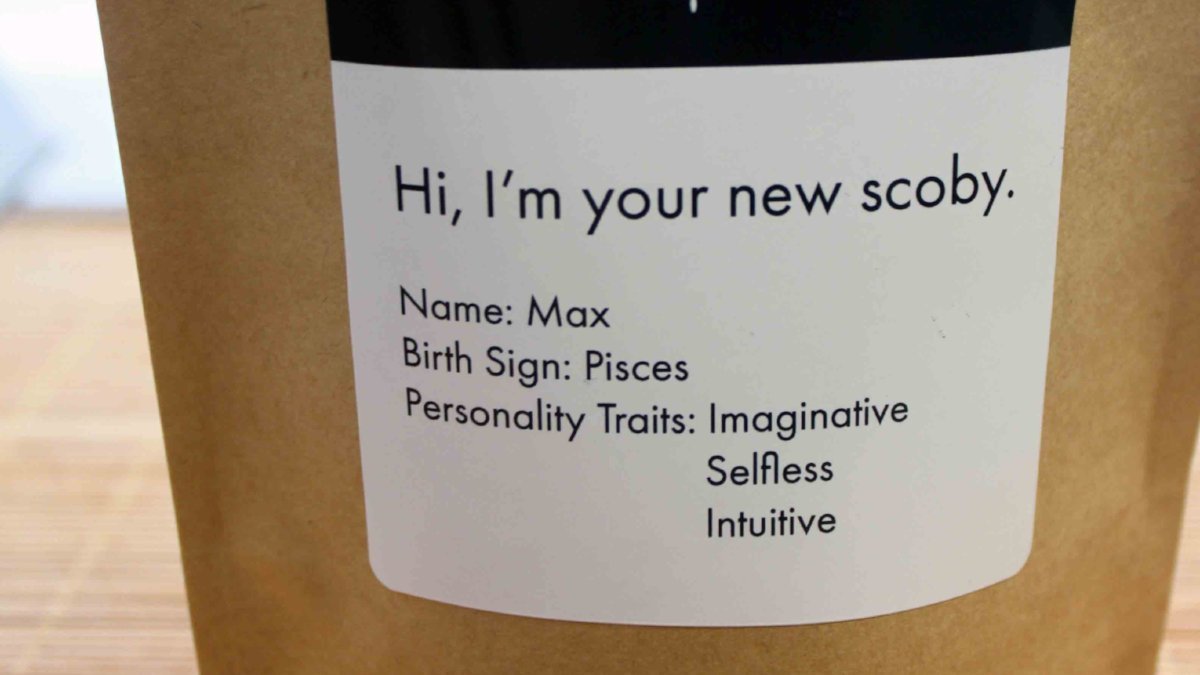 KOMBUCHA SCOBY
PLEASE NOTE THAT THIS PRODUCT CAN BE SHIPPED TO HOMES IN CANADA ONLY; OFTENTIMES, THE GOOD FOLKS AT CUSTOMS PANIC WHEN THEY SEE A FRIENDLY SCOBY. TO PREVENT ANY MISUNDERSTANDINGS, WE ONLY SHIP SCOBYS DOMESTICALLY.

 

Make kombucha with your very own scoby.  

What is a scoby?

SCOBY stands for "Symbiotic Culture of Bacteria and Yeast," - it's the culture that's required to make kombucha.

How to care for your scoby.

Upon receiving, add the scoby and surrounding liquid to a jar. Feed your scoby by adding fresh tea (cooled to room temperature) and sugar. Store at room temperature in a dark place.

How to Make Kombucha

1. Make a cold tea infusion in a glass jar
2. Add 8g tea per litre of water
3. Steep Tea to taste & strain
4. Add 80g sugar per litre
5. Add the scoby mother with some kombucha (juice surrounding the scoby) as this will aid fermentation.

Cover with a cloth and store in a warm, dry place. Allow it to ferment 3-8 days.

Fermentation times may vary depending on temperature, the type of tea you use, and how happy and healthy your scoby is. We recommend sampling your kombucha every day or two. When the kombucha tastes delicious, remove the scoby, bottle your kombucha and keep it air tight in the fridge. The scoby can be reused and will continually grow.




Tea Bar Hours

MON - THURS 12:00PM - 6:00PM

FRI - SAT 12:00PM - 8:00PM

Location

2208 West 4th Avenue, Vancouver, BC

 

For general inquiries or feedback, please submit the form below.

For inquiries or feedbacks regarding events, please email info@o5tea.com. 

We will get back to you as soon as possible.