Add to cart
Add to cart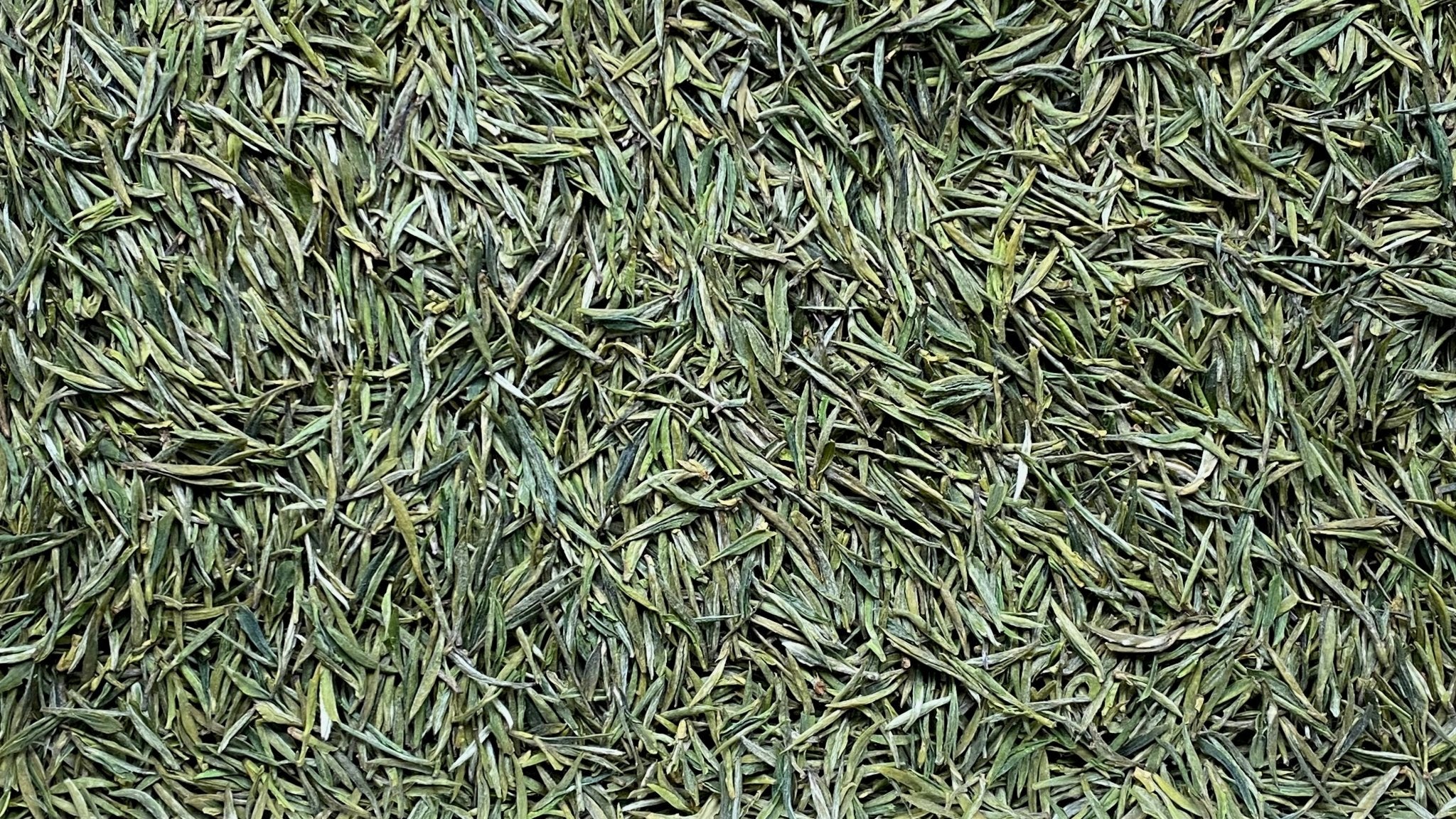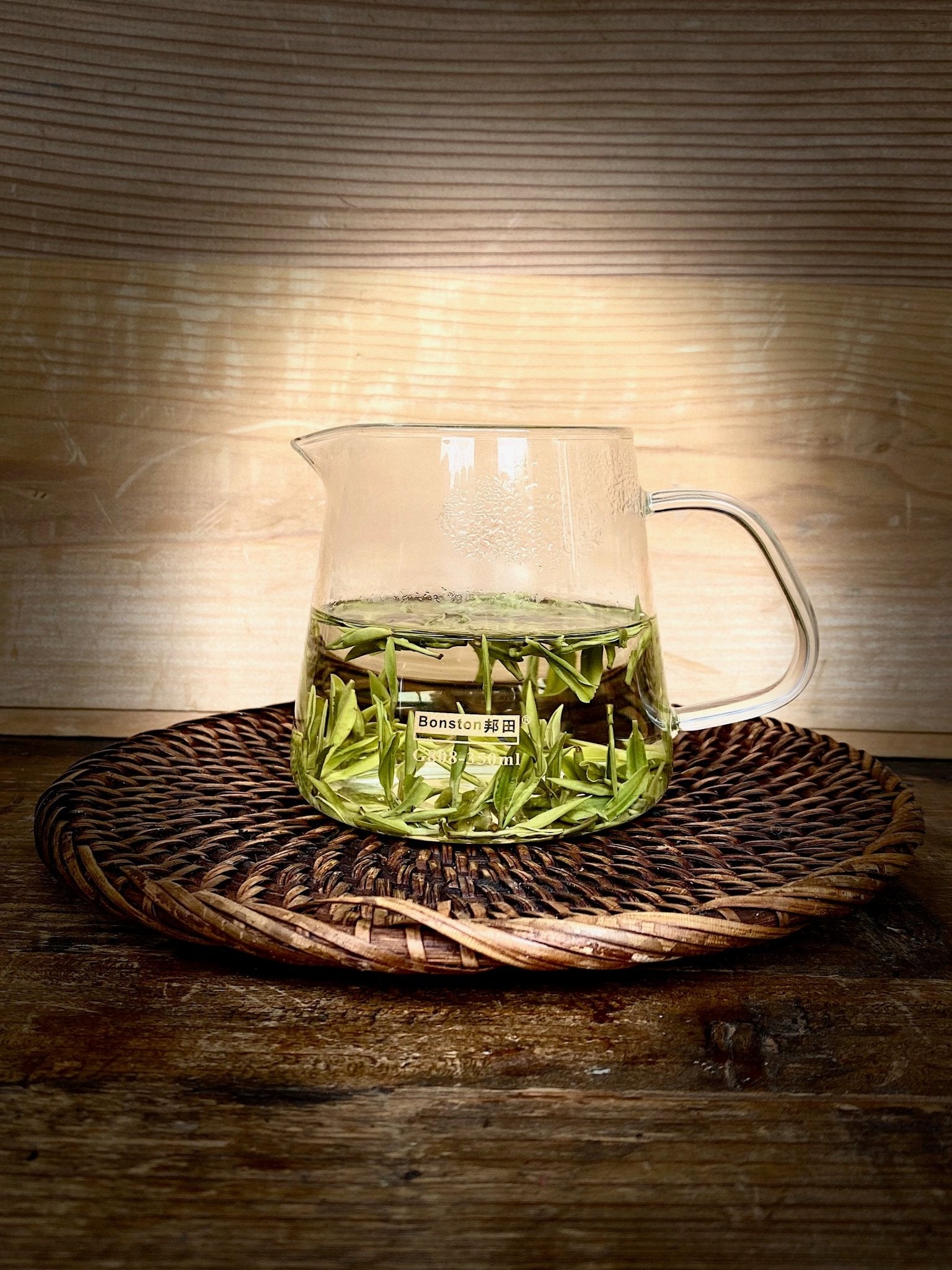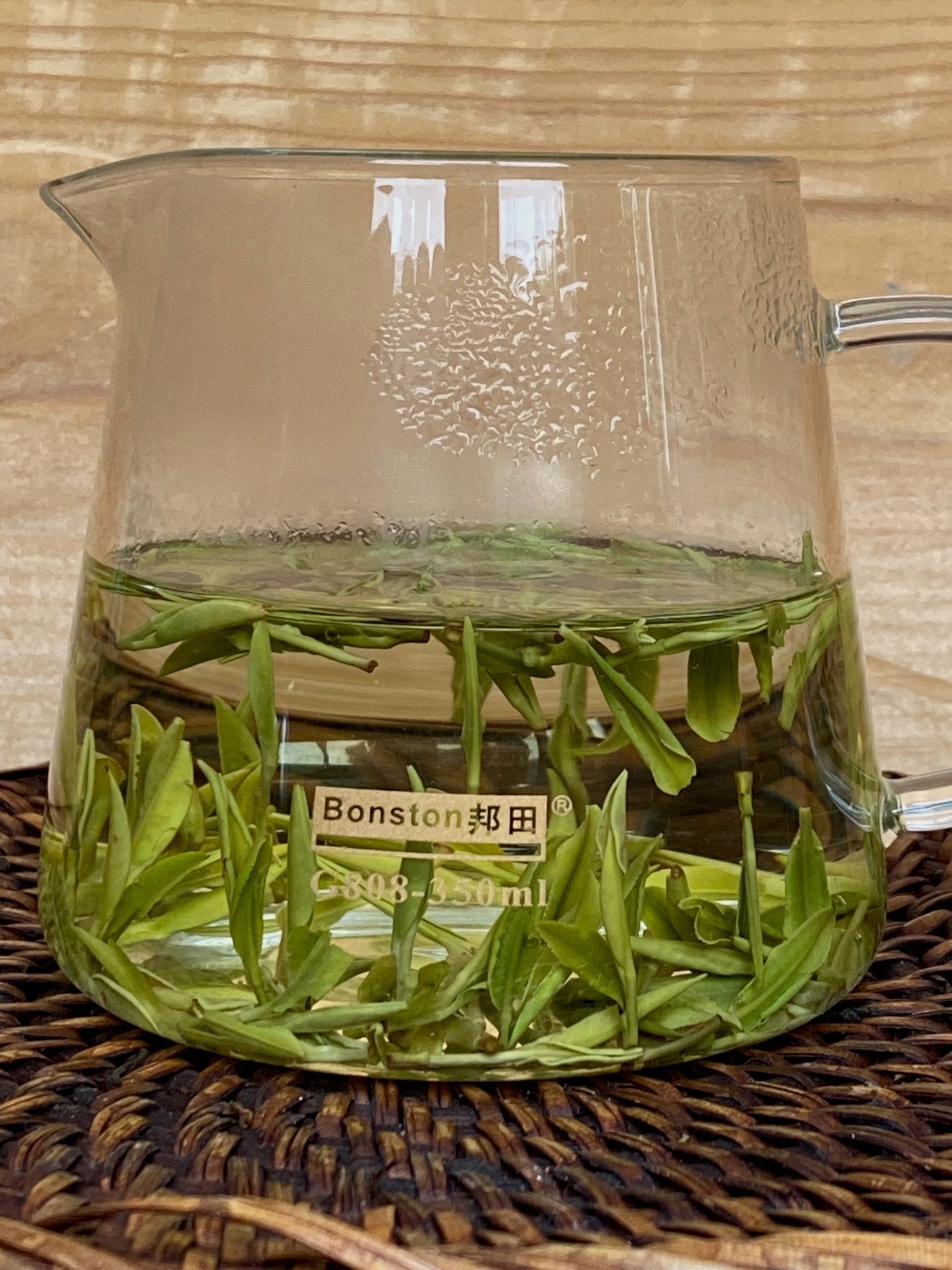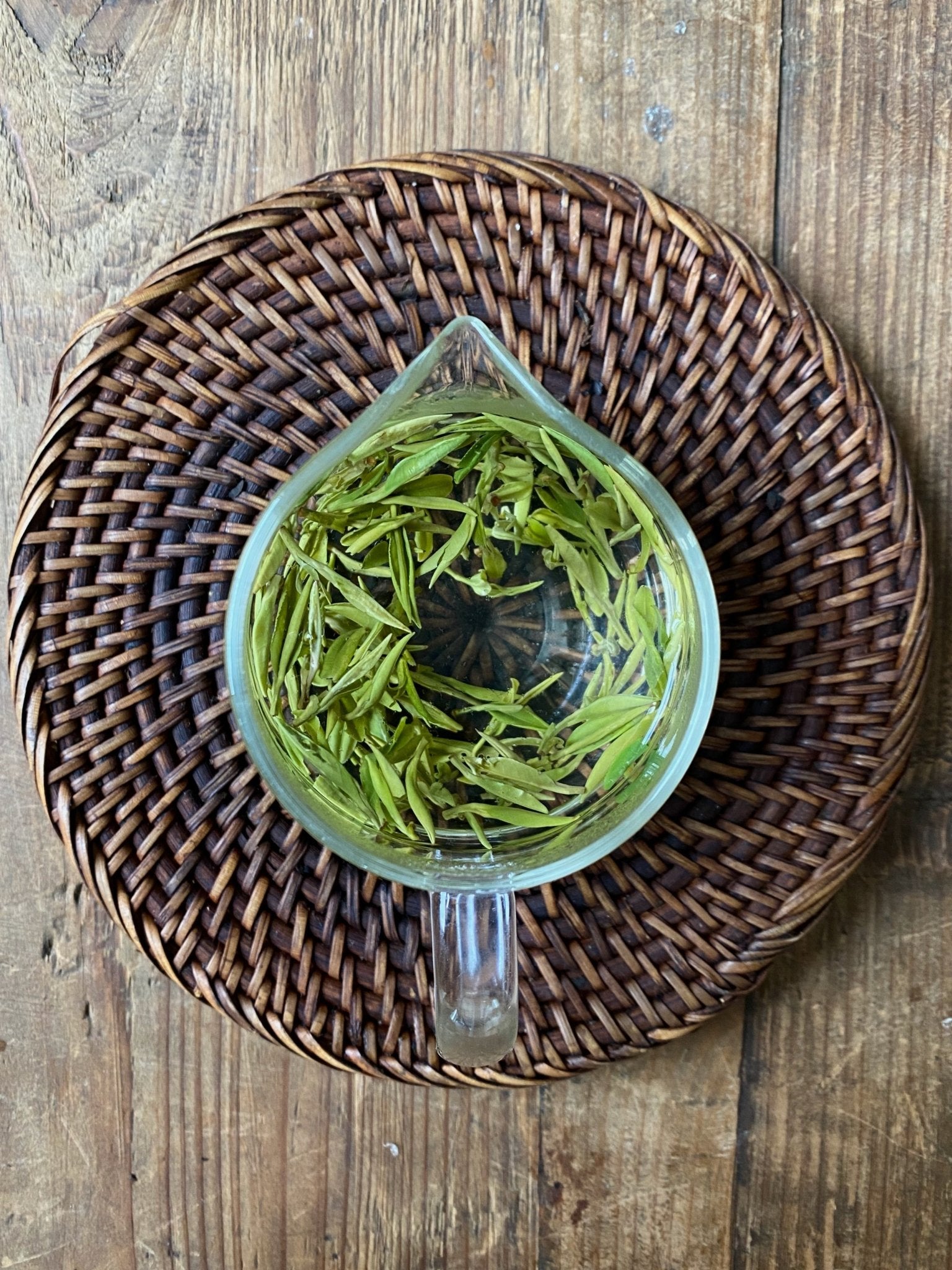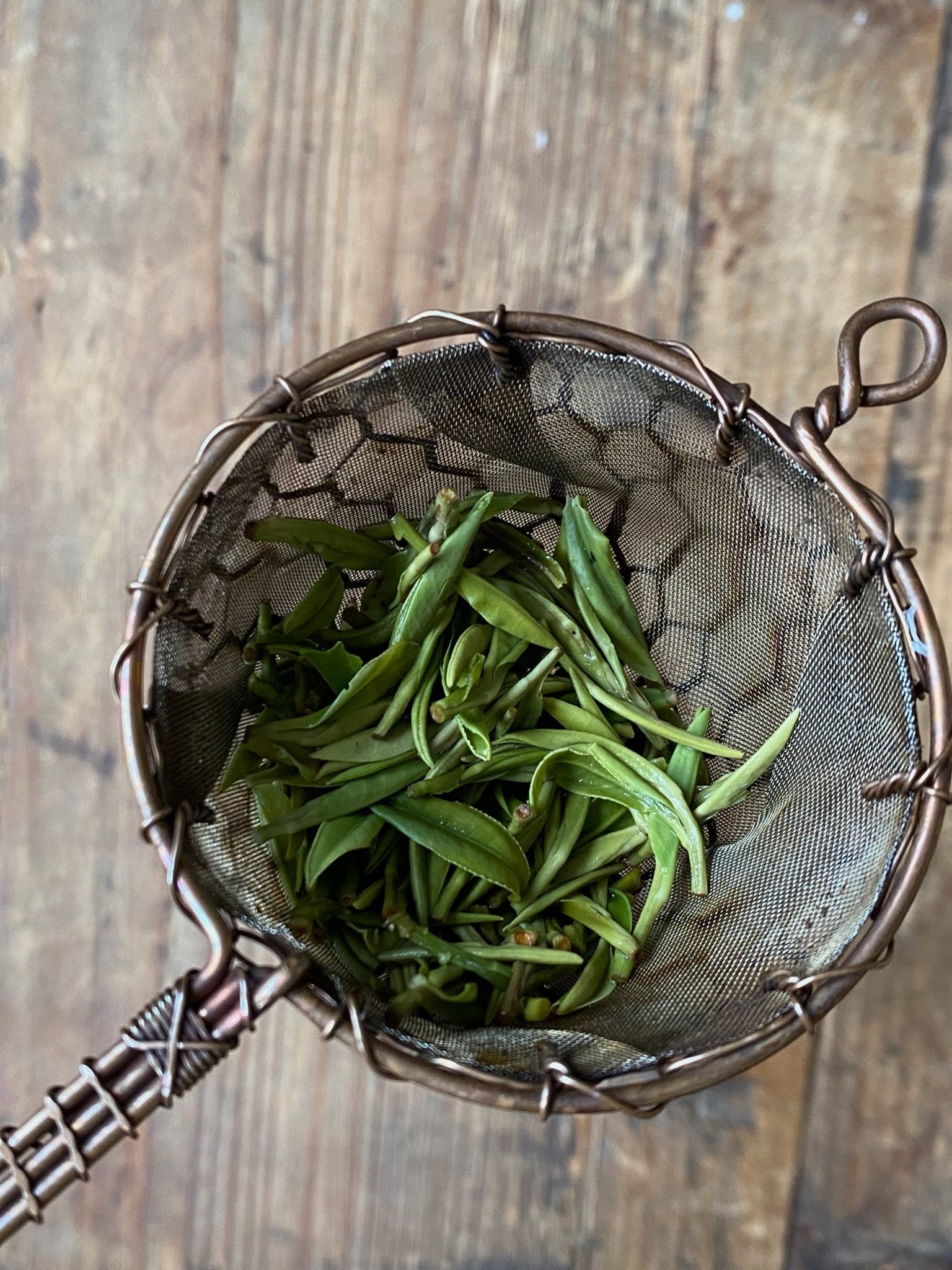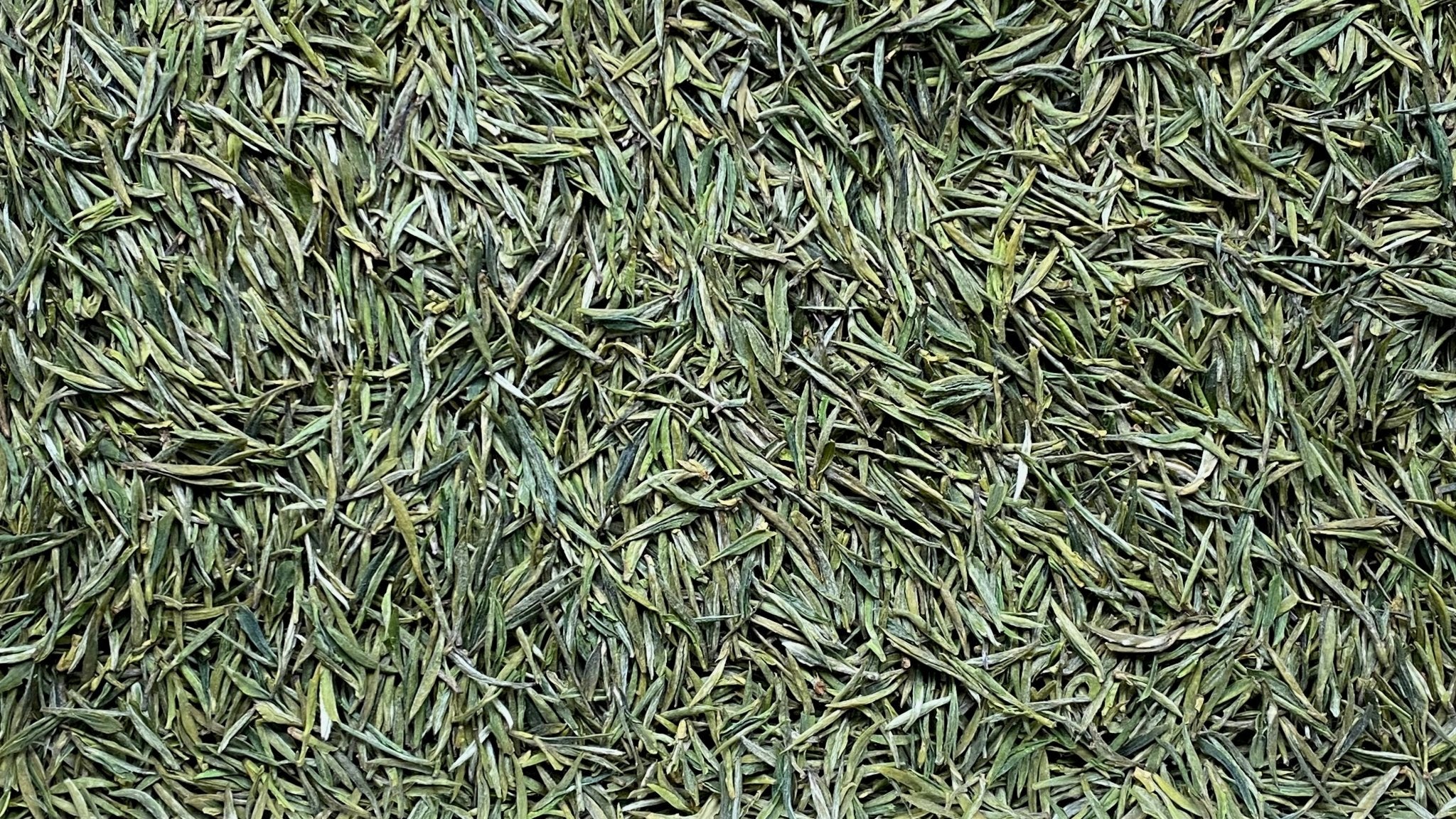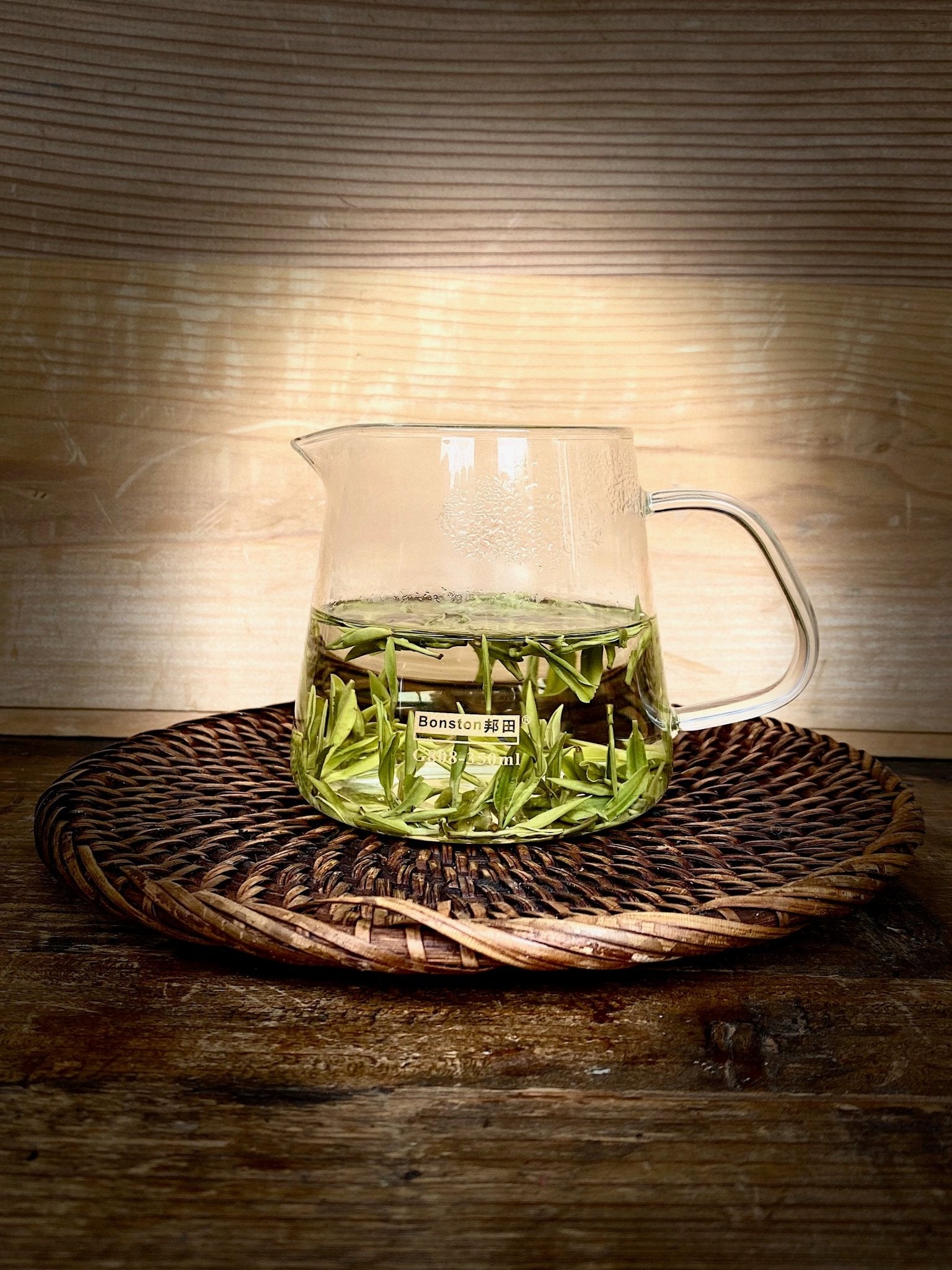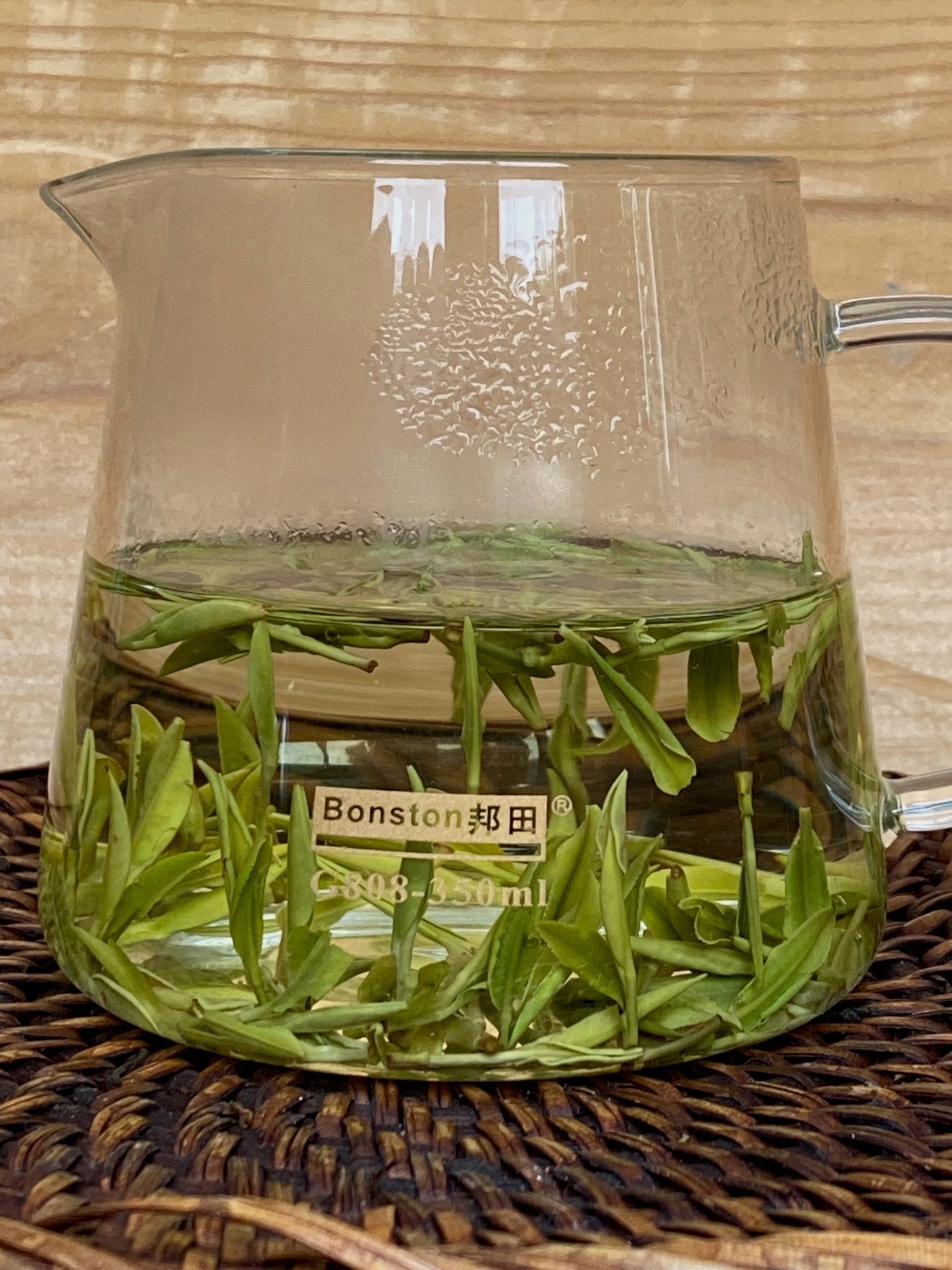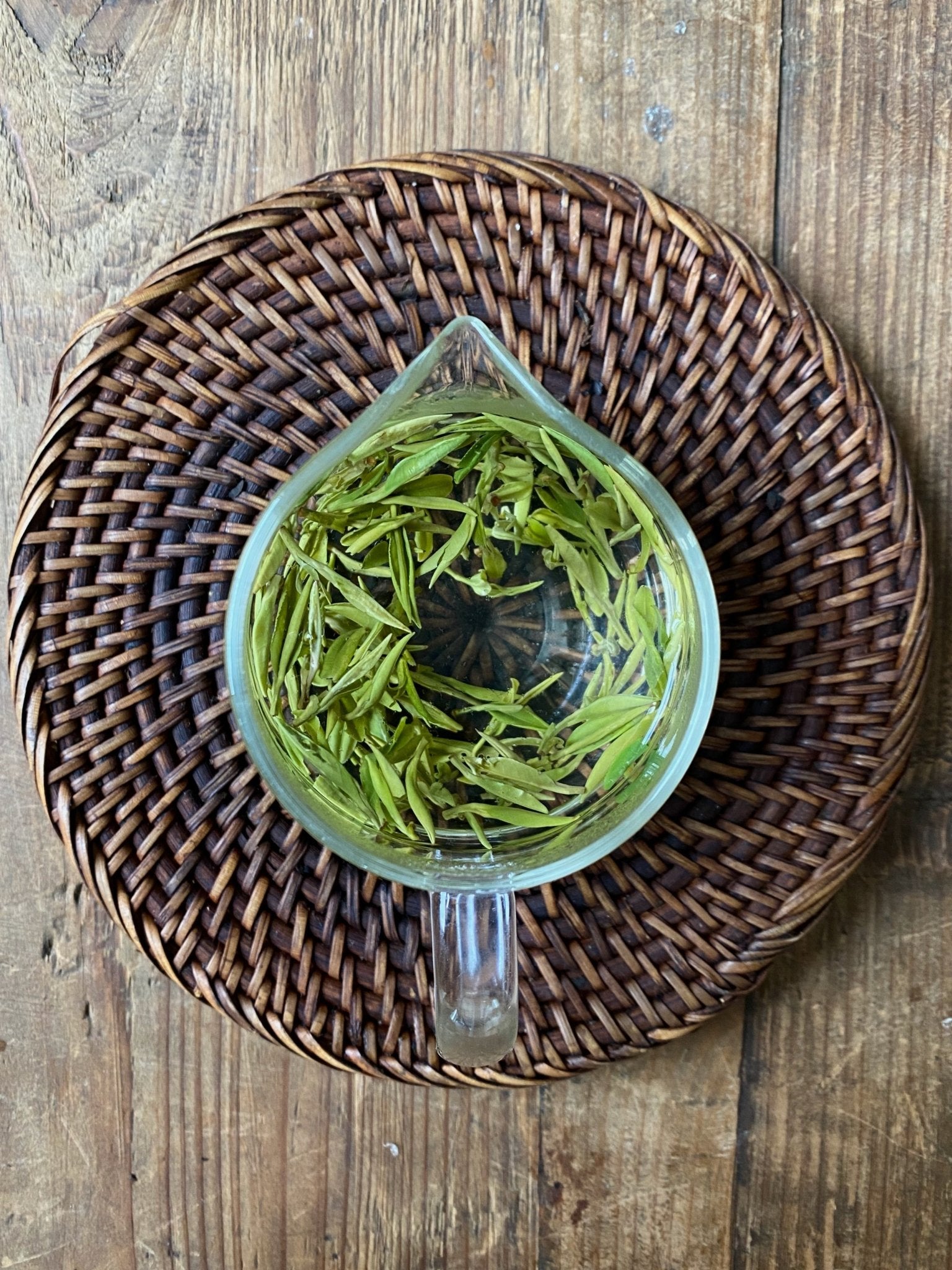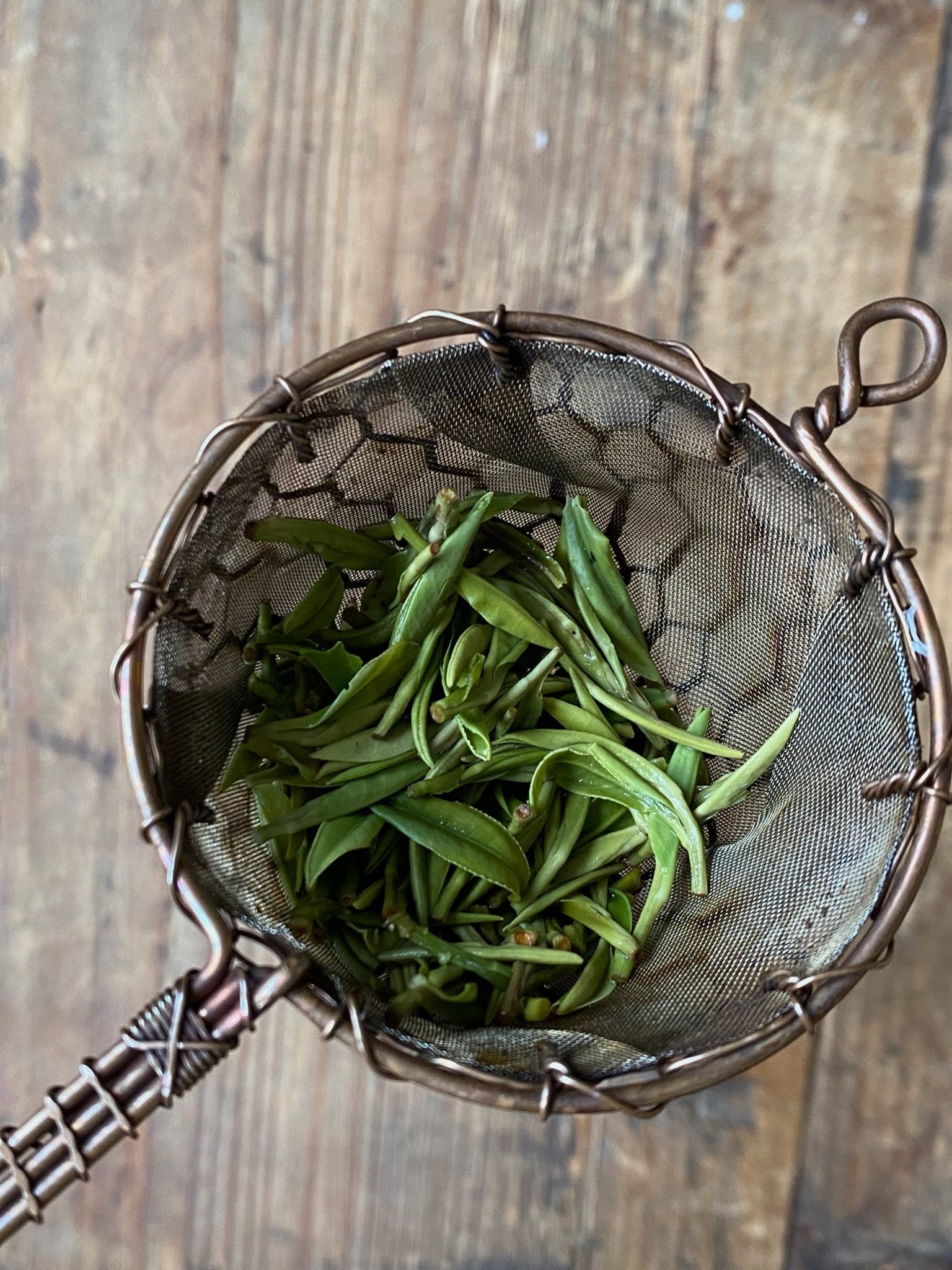 2023 - GU ZHU ZISUN (HEIRLOOM) by ZHANG WENHUA



Featuring tasting notes of cashew & steamed bamboo shoots. 

This Zisun tea (紫笋茶) is farmed organically in a beautiful valley between two forested mountains. The heirloom cultivar was reportedly used by Lu Yu (陸羽), China's celebrated 'Tea Sage' since the Tang Dynasty. Lu Yu used this heirloom in the production of 'tribute tea coins'. 

Cultivar:  群体种 (QunTiZhong), denotes heirloom tea plants, grown from seed.  Local Changxing scholars believe the DNA of these tea bushes is as close as it gets to the tea plants that Lu Yu and friends enjoyed back in Tang.  Ms. Zhang personally loves the flavour of the leaves from these old tea bushes; she reminds us, however, that it is much easier to achieve consistent results with tea leaves from newer cultivars, reproduced by cloning.  With these old bushes, every small batch is a once in a lifetime experience.

Grower:  Zhang Wen Hua (on the right end of this picture) is a farmer and a scholar, devoted to preserving old tea traditions. Her tea trees, many of which are over 80 years old, are located in a valley surrounded by mountains, covered by protected national forest. She is very happy to share tea and the culture around it.


 

 ------------------

ORIGIN:  GuZhu Mountain, Changxing, Huzhou, Zhejiang, China

GPS:  31.0ºN 119.8ºE

HARVEST DATE:  March 2023

-------------------

BREWING SUGGESTION:  we recommend using a glass beaker; this method requires awareness throughout a few minutes, but allows you to enjoy the beautiful tea leaves in many ways.


In a beaker with 3g of tea, add enough water at 85ºC to cover the leaves completely and swirl lightly.  This is a very good moment to appreciate the aroma of the leaves.  After perhaps 45 seconds, when the leaves are hydrated, add another 180 ml of hot water (also ~85ºC).  Allow the tea to brew for another 3 minutes.  

Decant slowly into your cup, leaving perhaps 25% of the liquid in your beaker; you may get a leaf or two in your cup; eat them.  

Please refill your beaker, this time with boiling water, to enjoy another steep.  You may repeat this process 3-4 times.

 

 

Grower on the map

Tea Bar Hours

MON - THURS 12:00PM - 6:00PM

FRI - SAT 12:00PM - 8:00PM

Location

2208 West 4th Avenue, Vancouver, BC

 

For general inquiries or feedback, please submit the form below.

For inquiries or feedbacks regarding events, please email info@o5tea.com. 

We will get back to you as soon as possible.