Add to cart
Add to cart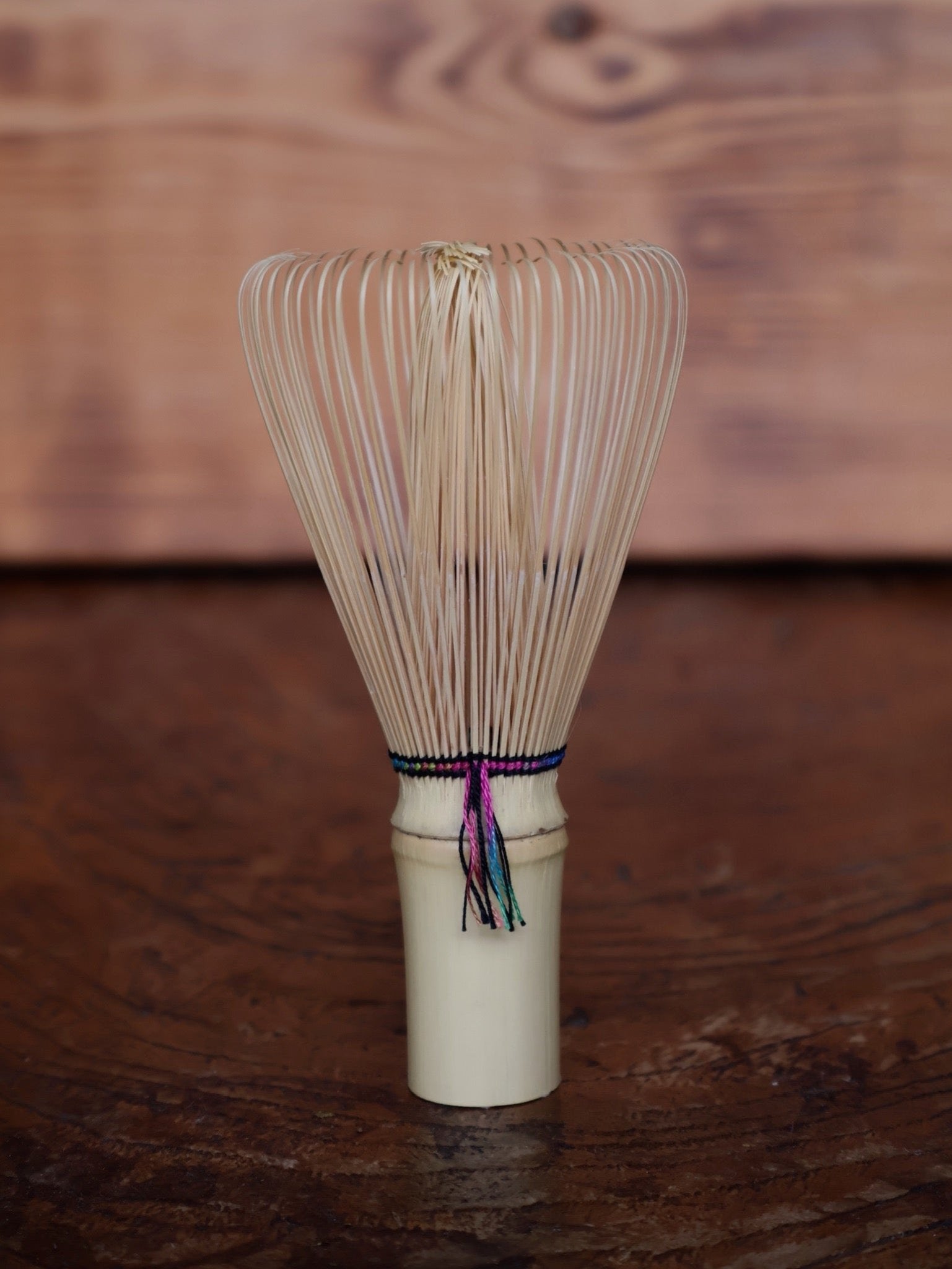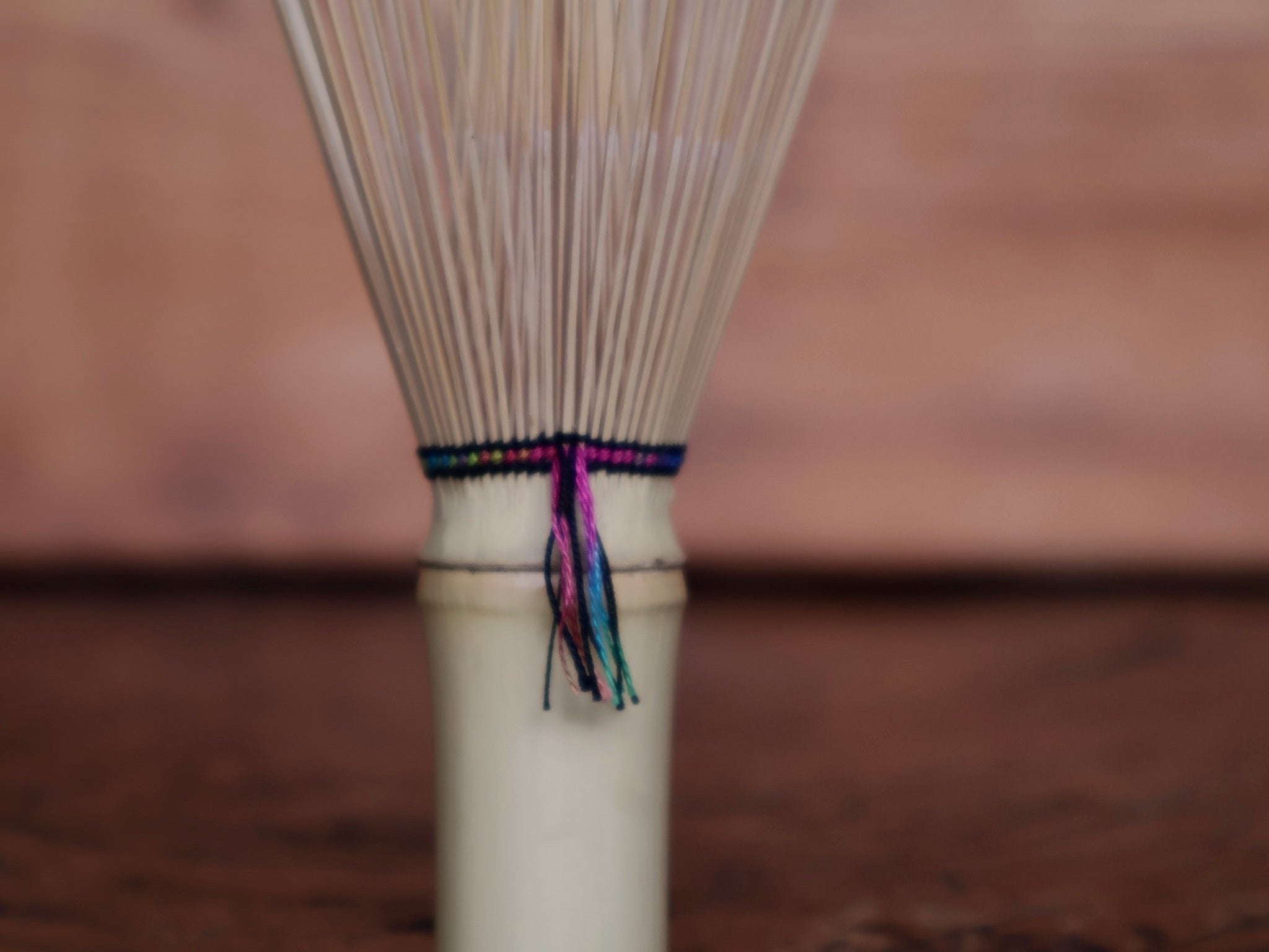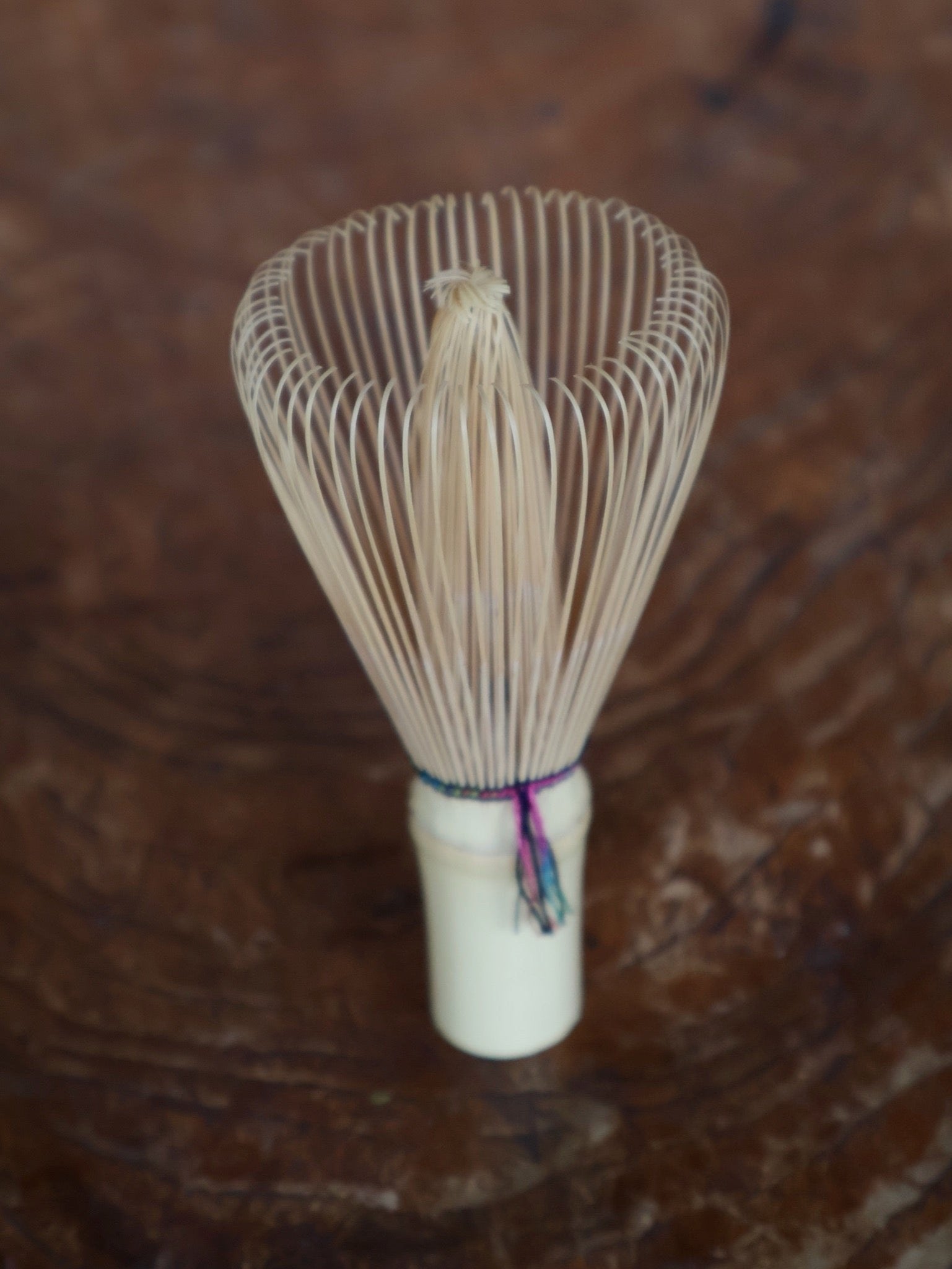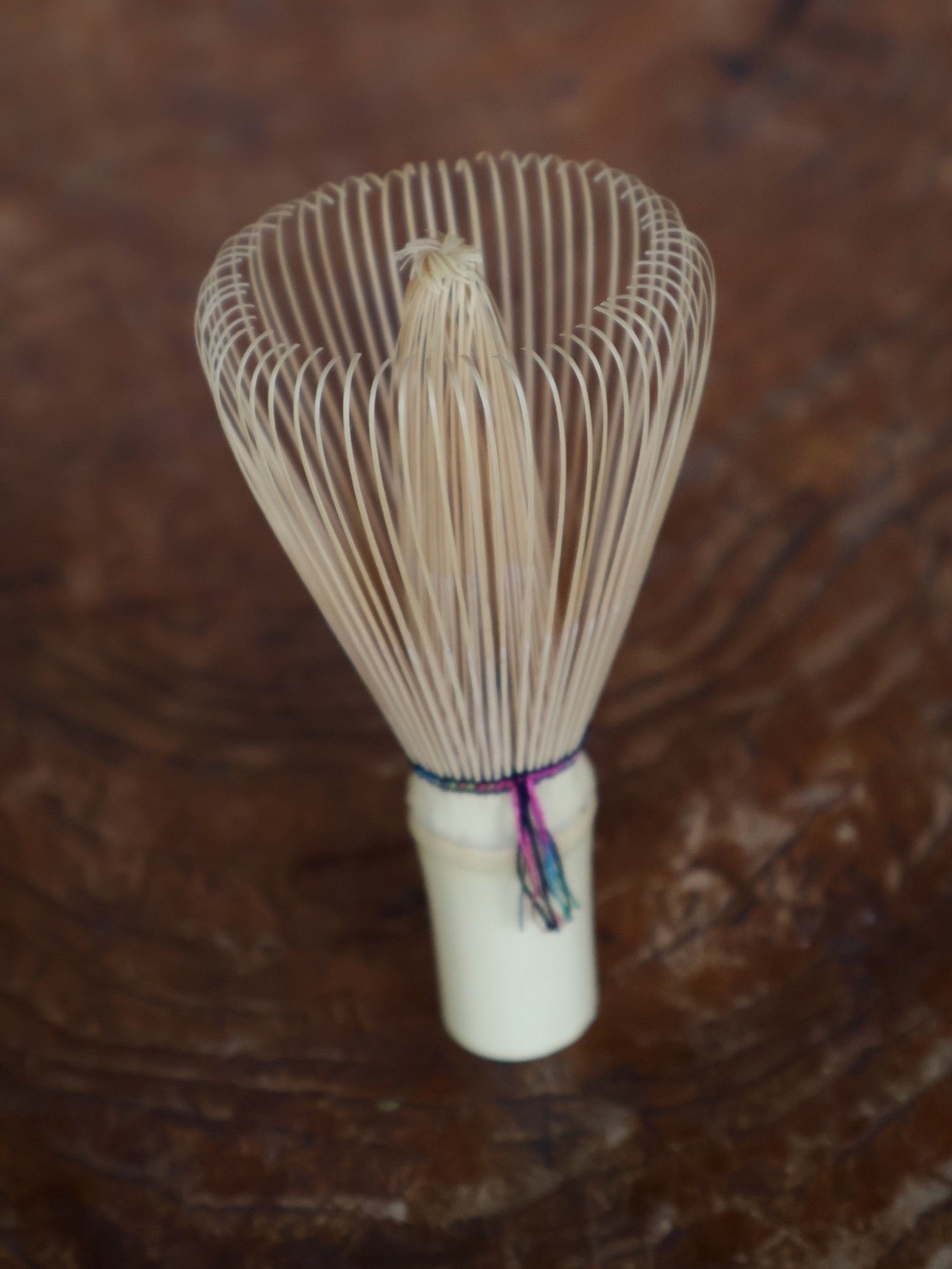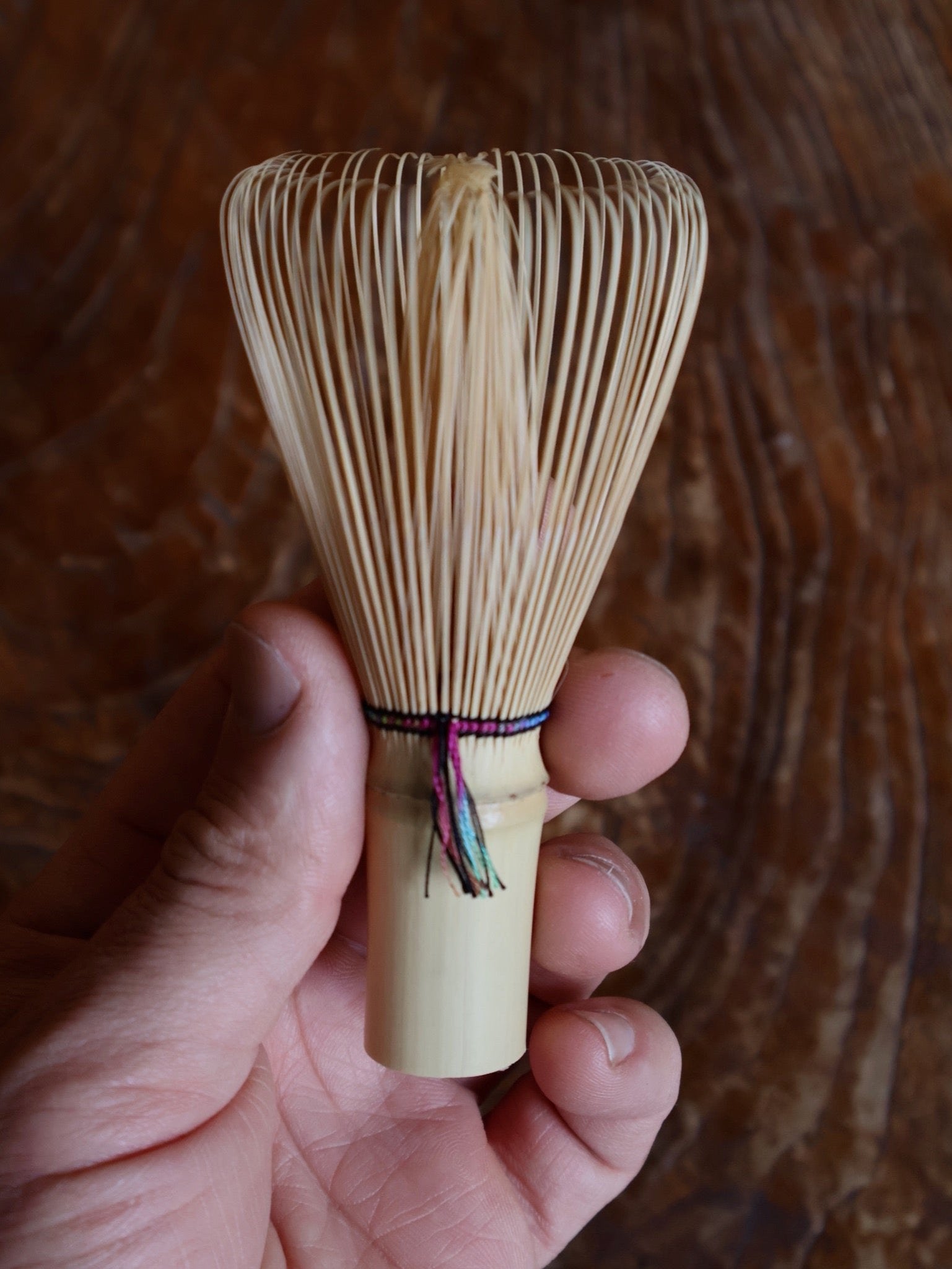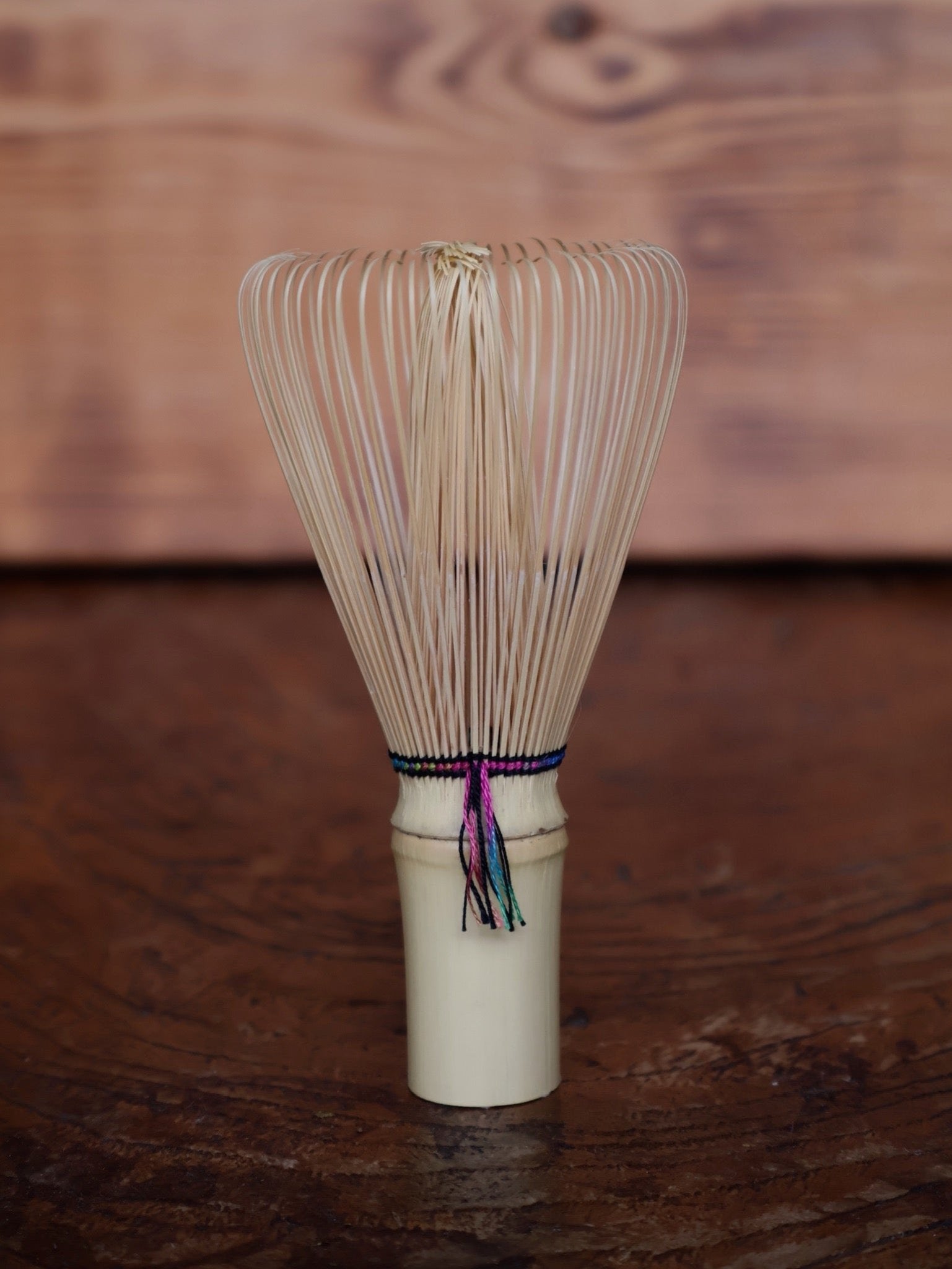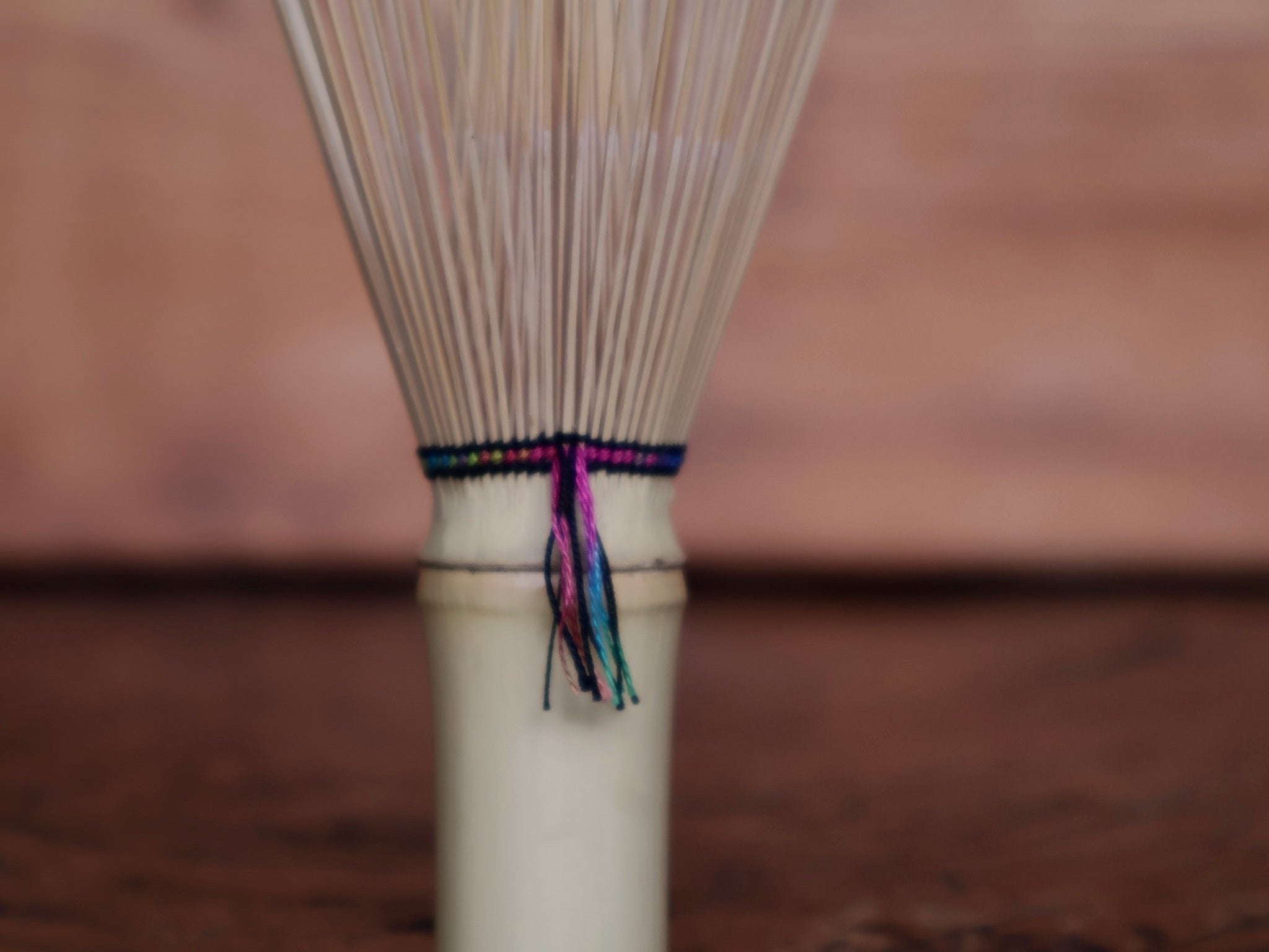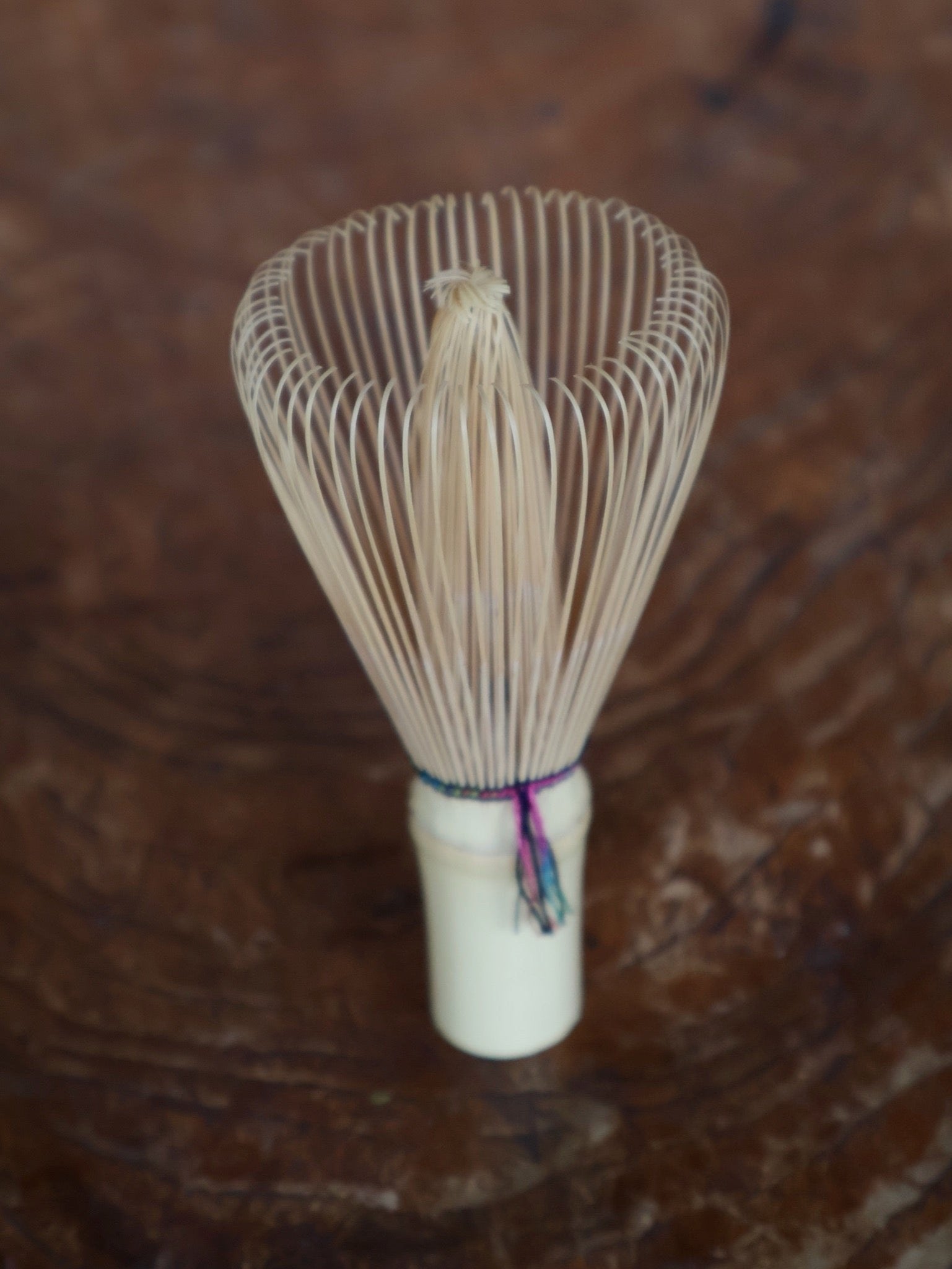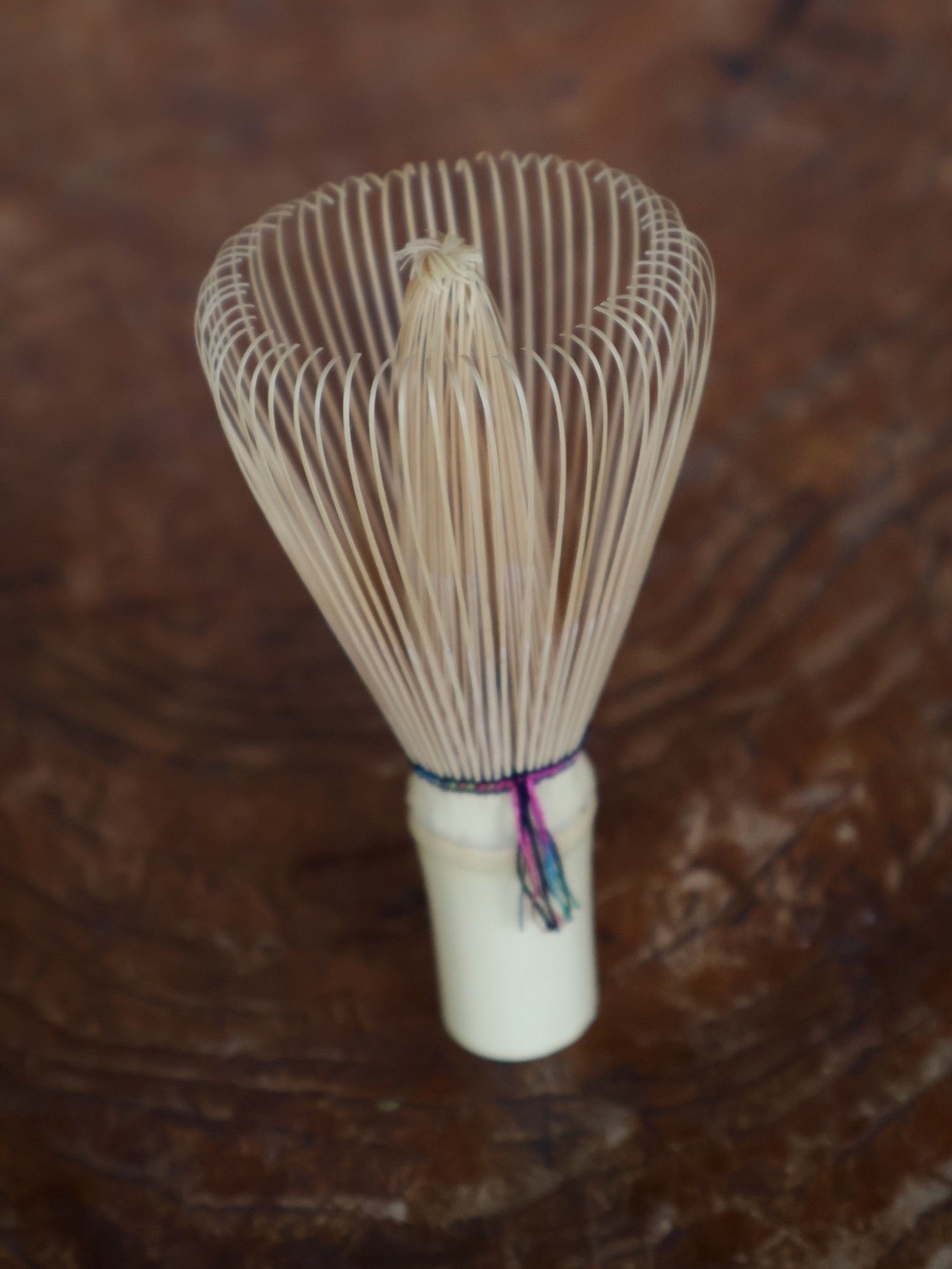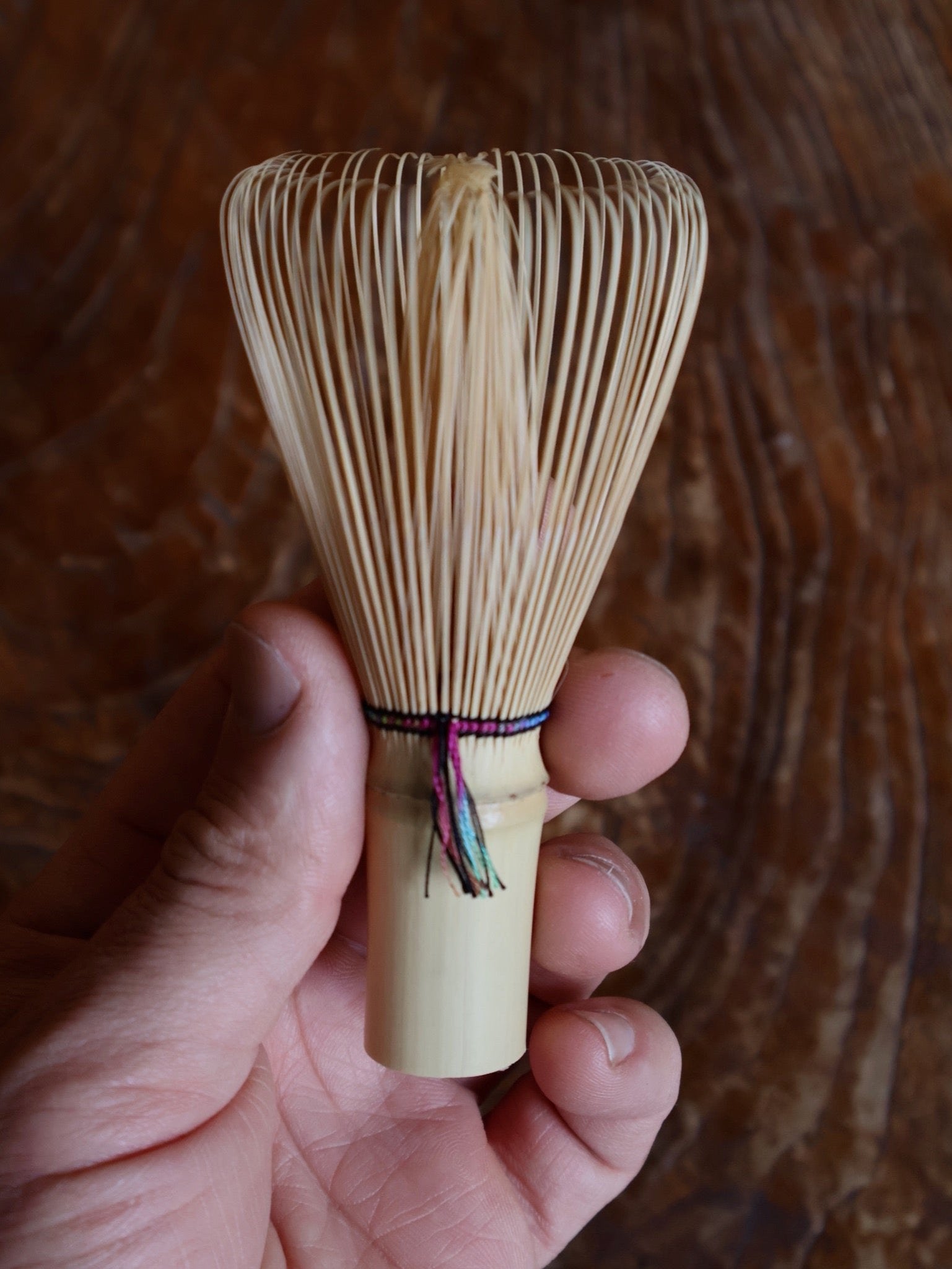 MAI "DANCING" CHASEN | TANIMURA YASABURO
The traditional tea whisks of Takayama are an excellent example of simplicity and superb attention to detail. Beyond the goosebumps that are due when you hold an item crafted by a family with a 530 year history devoted to a single art, you will find that these whisks perform incredibly well when you prepare your favourite drink.


MAI (舞) is proof that a modern art piece can be anchored in tradition; in the latest generation, Tanimura San developed this elegant piece that whisks a most impressive bowl of tea.  


A Brief History

Takayama has been the most important origin for chasen since the Muromachi period (1336-1573).   The legend reports that Juko Murata, known as the first 'wabi-cha' tea practitioner,  commissioned a batch of whisks from a local bamboo artisan:  Minbunojo Nyudo Sosetsu Takayama. Murata gifted the whisks made by Takayama to Emperor Go-Tsuchimikado, who was fascinated.  The whisks that you hold today are made in a very similar way!




The Tanimura Family

Yasaburo Tanimura (25th generation) is the current head of a family enterprise that was created half a millennium ago. He is one of fewer than 20 master 'shokunin' recognized by the Japanese government to preserve this ancient art.

 

The Process

原竹 (Haratake):  the artisan harvests bamboo of the right dimensions during the cold season; he boils the bamboo and allows it to dry outdoors (exposed to the sun, wind and winter cold) for a couple of months.  Finally, the bamboo is aged over 2-3 years in the shade.

片木 (Katagi).  On the top part of the bamboo (which will become a whisk), the artisan uses a very sharp divide the stalk in 16 parts; each is split in two layers, keeping the outer one and discarding the one inside.

小割 (Kowari).  The artisan splits each section into much smaller bristles, which are then carefully separated.

味削り (Ajikezuri).  The shokunin uses boiling water to soften and then shape the whisk.  Needless to say, this process is extremely difficult. 


面取り (Mentori).  This process is there refinement of each bristle.  

下編み (Shitaami).  Every chasen has a thread woven between the handle and the bristles.  

上編み (Uwaami).  Addition of two additional threads at the same location.


仕上げ (Shiage). This is the refinement process, where the artisan give the final shape the to the bristle tips and corrects any imperfections.  



 

 

Please note:  each chasen is glued to the inside of the box with a paste made from rice, please be gentle when removing it. After removing the chasen, give the base a wipe to remove any left-over glue and rinse with warm water before you begin.

Tea Bar Hours

MON - THURS 12:00PM - 6:00PM

FRI - SAT 12:00PM - 8:00PM

Location

2208 West 4th Avenue, Vancouver, BC

 

For general inquiries or feedback, please submit the form below.

For inquiries or feedbacks regarding events, please email info@o5tea.com. 

We will get back to you as soon as possible.