Add to cart
Add to cart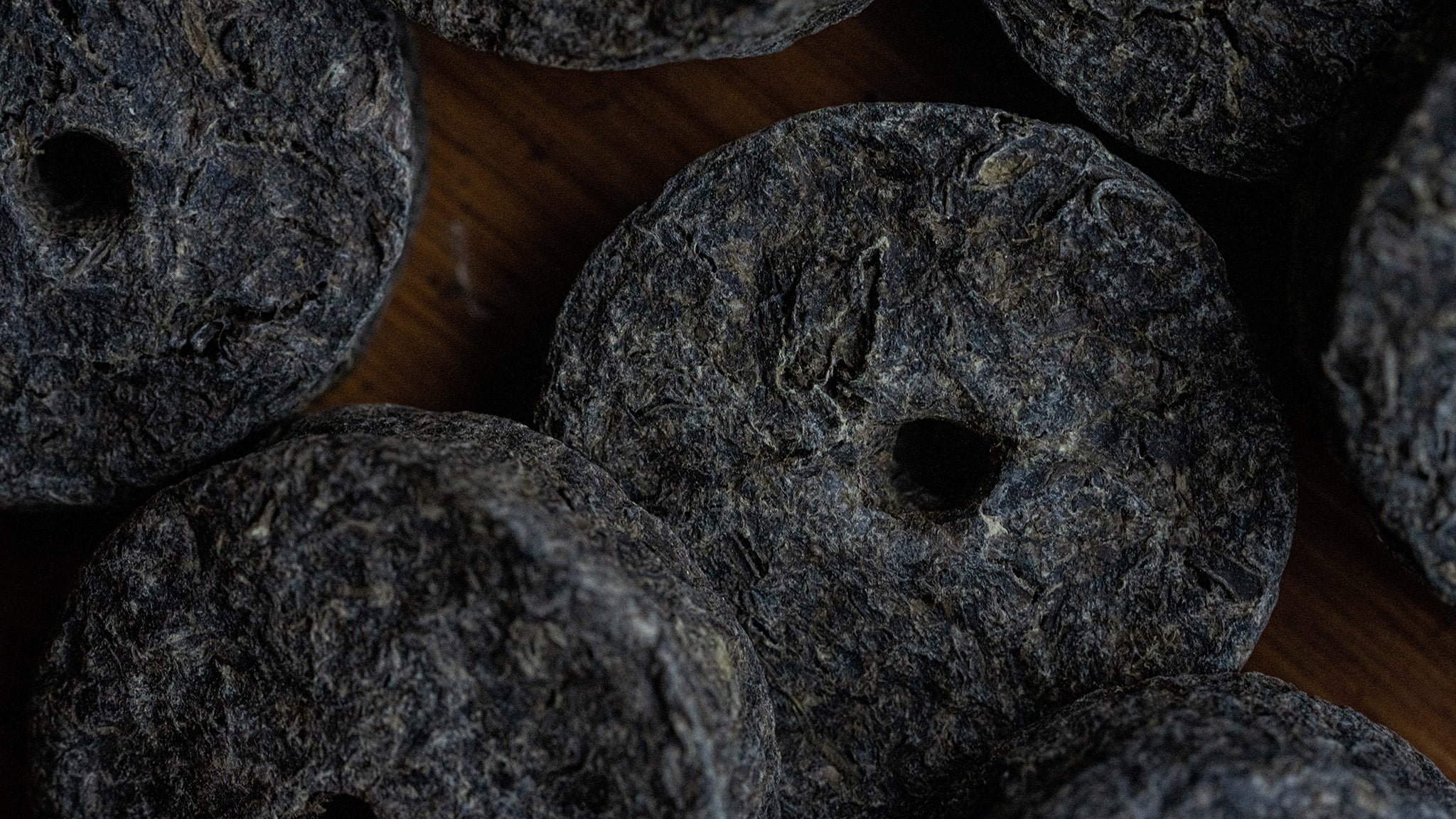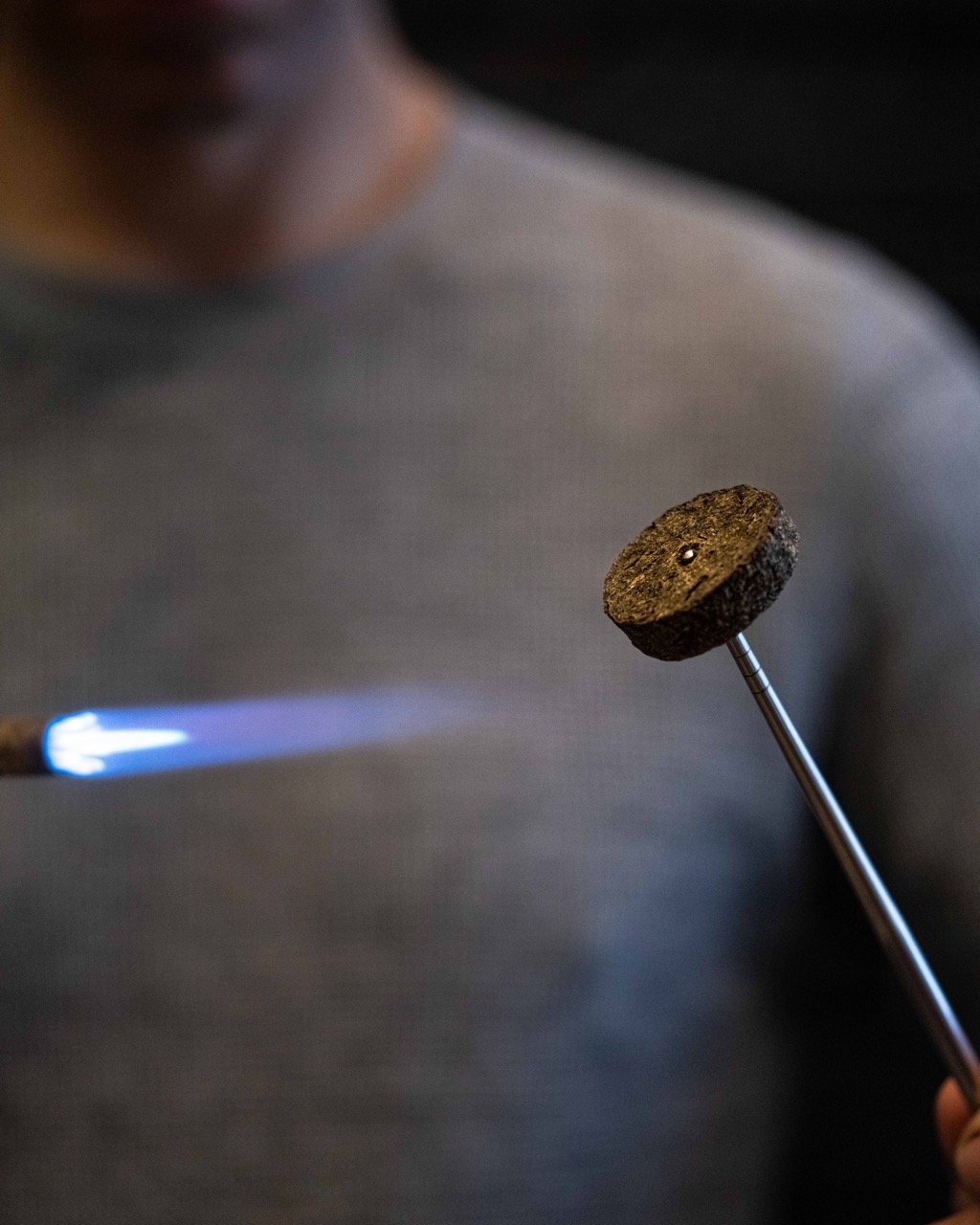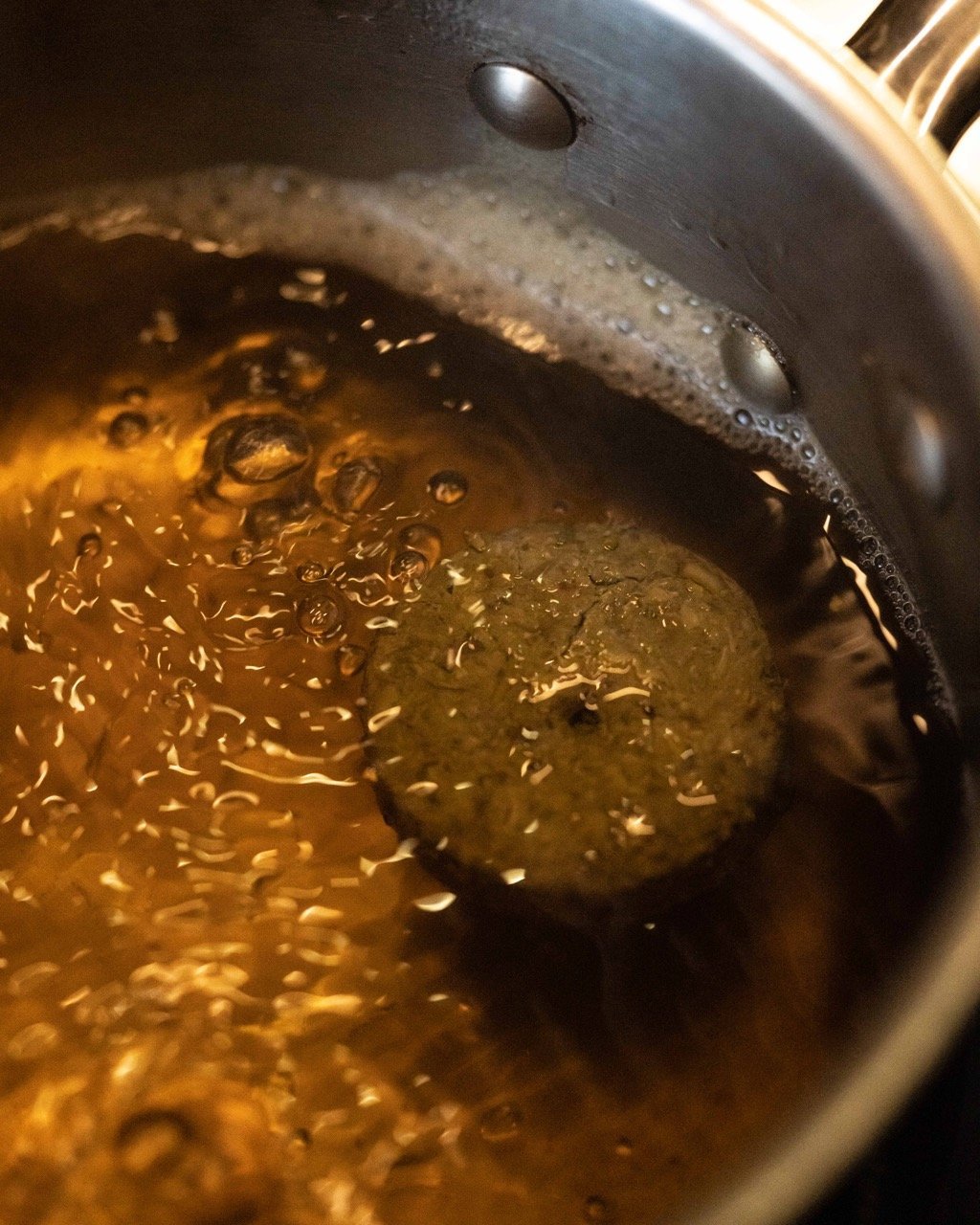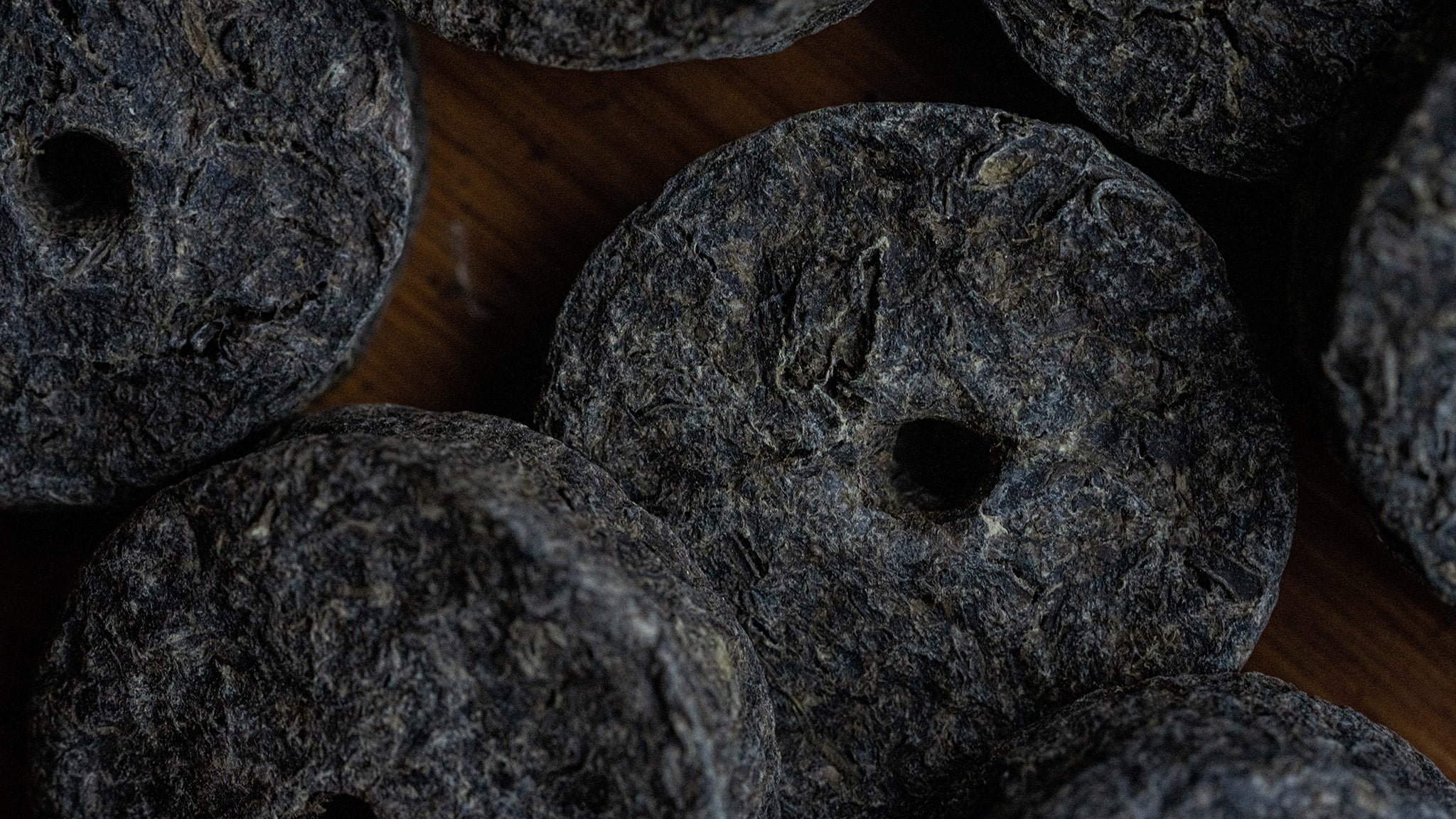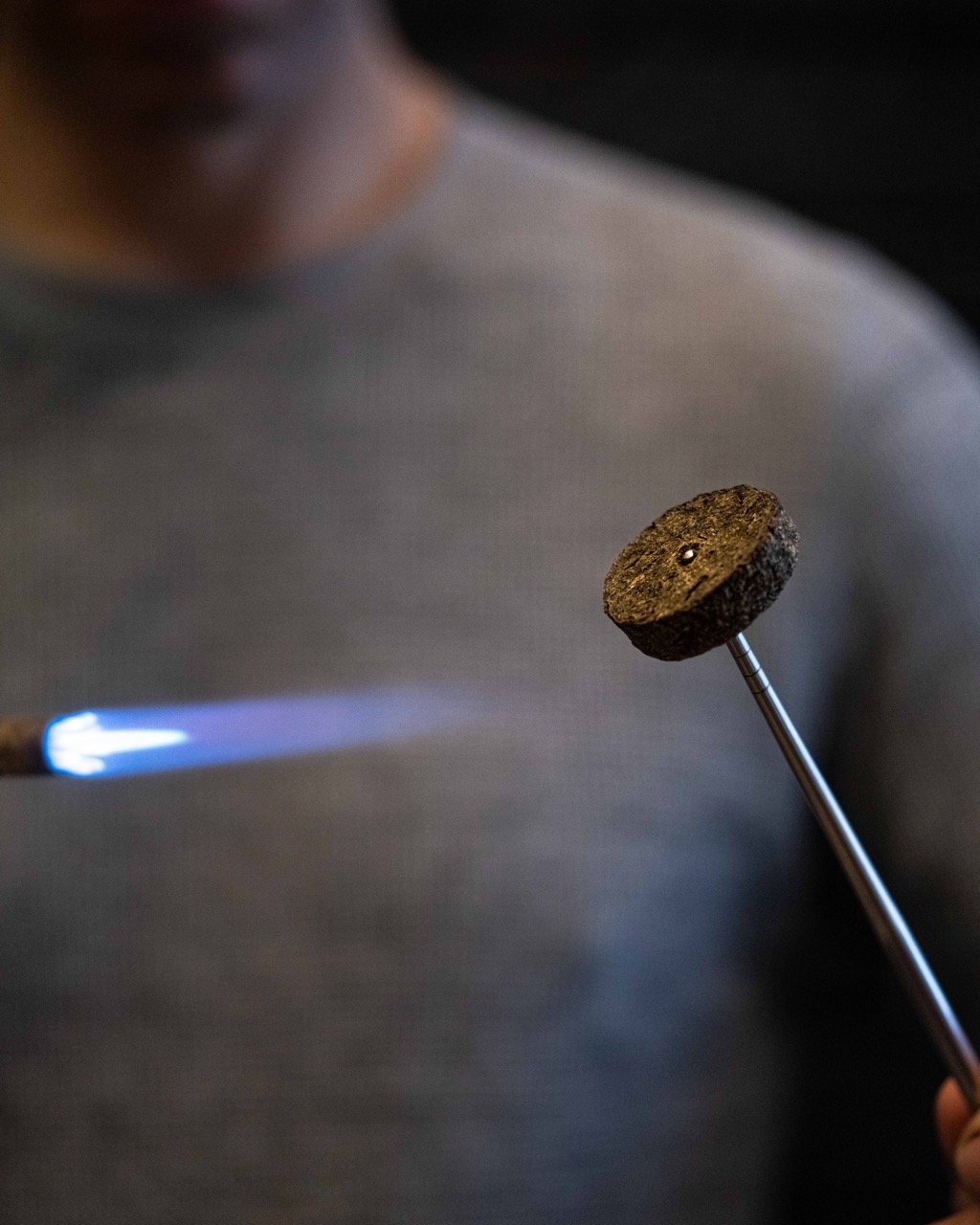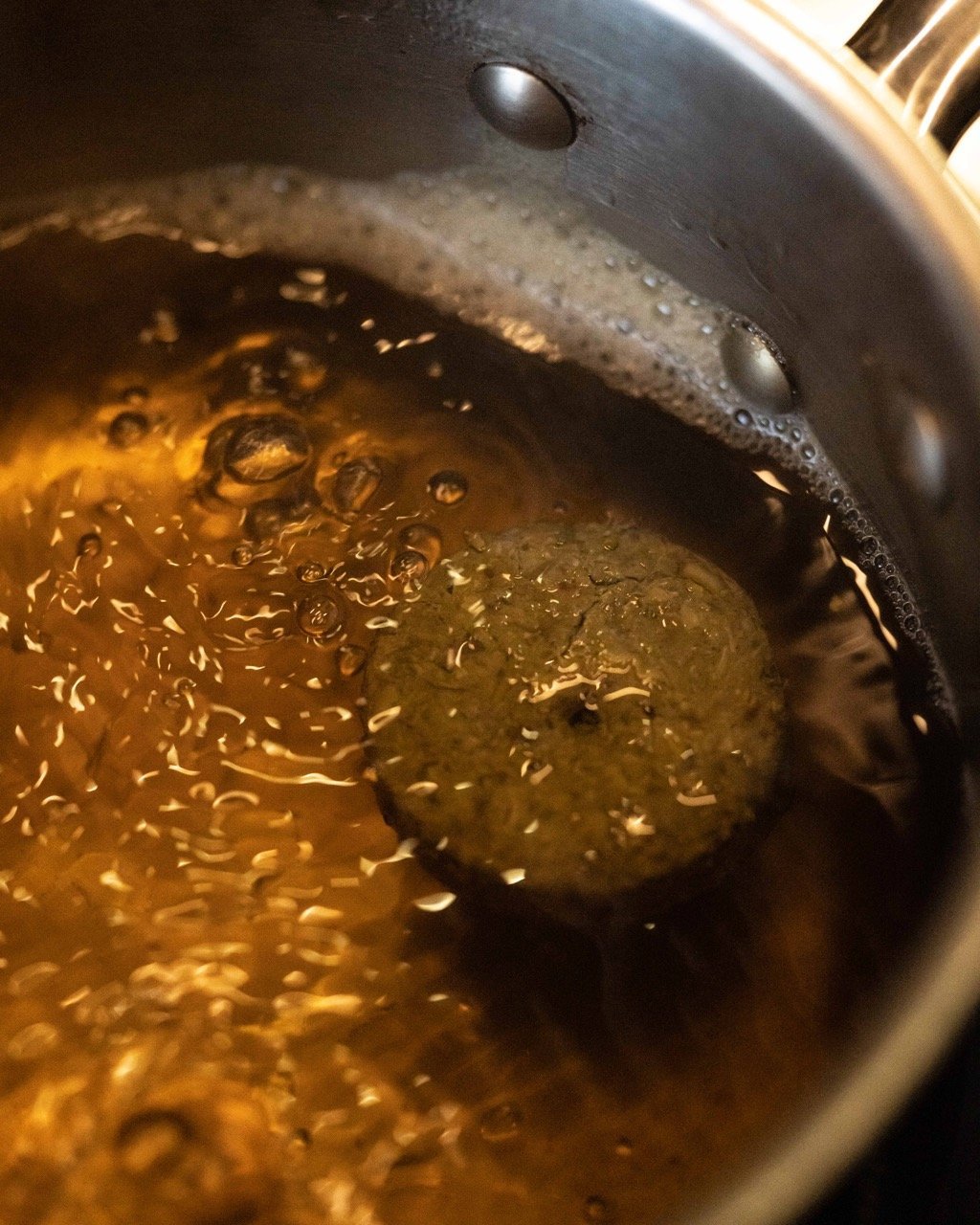 TANG DYNASTY STYLE | ZISUN 'COIN'
Tea Info

| | |
| --- | --- |
| TYPE | Green Tea |
| ORIGIN | Changxing, Zhejiang, China |
| GPS | 31ºN 119.8ºE |
| TASTING NOTES | Honey | Sugar Peas | Banana |
| GROWER | Zhang Wenhua |

Brewing Guide

TANG DYNASTY STYLE ZISUN 'COIN'

| | |
| --- | --- |
| BREWING | Roast lightly and simmer over 15 min. |
| TEA | 1 coin (7.5g) / 500ml water |
| | |
| EQUIPMENT | Charcoal (or blowtorch), pot & burner |

TRY IT!


In the Tang Dynasty, tea pressed into 'coins' like this was very popular.  Fresh tea leaves are steamed, mashed and compressed int small tablets; oftentimes, a hole is made in the middle, allowing a thread to be inserted through many 'coins', facilitating carrying and storage.

Lu Yu (陸羽) the Tea Sage, lived and led the production of tea in the Changxing area, where this tea is grown.  

This tea is surprisingly sweet and extremely interesting.  It is NOT a tea for the short of patience, as brewing takes time; it is, however, a beautiful tea to share with friends, or a tea to brew under the stars, around a fire.

There are several YouTube videos instructing the brewing techniques of the Tang Dynasty; they involve a brazier, a beautiful stone grinder and a large pot.  I strongly suggest trying this at least once.




A PNW BREWING STYLE


The Vancouver fire department would not approve a charcoal burner (or a bonfire) at our tea bar; and most of our guests do not have the time to sit around for a full Tang Style tea session.  This is how we can create a delicious brew without troubling the fine folks from the fire department or keeping our guests too long:

- Lightly roast the zisun coin with a torch; think about your marshmallow roasting experience:  you want the outside just lightly toasted, NOT scorched.  Take some time to appreciate the aroma of the roasted tea.

- Throw the coin in 500ml of water around 85 degrees Celsius and keep it simmering over 10 - 15 minutes.  Every now and then, you may use a spoon to taste the progress of your brew.

- Once you think it's delicious, serve to your friends!  You may add 500ml of water again, and extract the tea 2-3 times.  All in all, you will brew a lot of tea for your guests.

 

ABOUT THE GROWER

Zhang Wenghua's farm is located in a beautiful valley hidden among forested mountains near Changxing, famous for the Zisun cultivar. The Lao Cong Zisun cultivar tea trees on her property are 70-80 years old. Most of the leaves she harvests are handcrafted into loose leaf green or black teas but a very small amount is converted into these rare, outstandingly sweet coins. 

 




Grower on the map

Tea Bar Hours

MON - THURS 12:00PM - 6:00PM

FRI - SAT 12:00PM - 8:00PM

Location

2208 West 4th Avenue, Vancouver, BC

 

For general inquiries or feedback, please submit the form below.

For inquiries or feedbacks regarding events, please email info@o5tea.com. 

We will get back to you as soon as possible.