Add to cart
Add to cart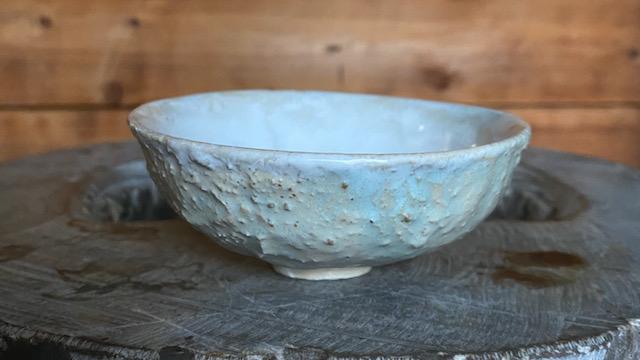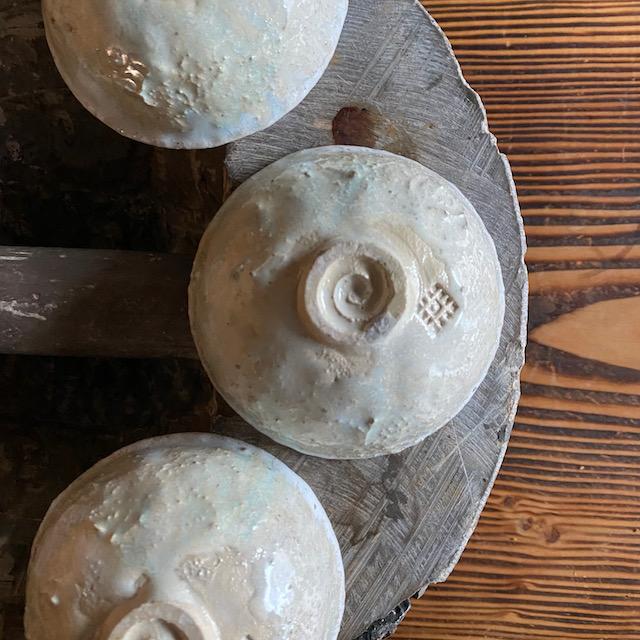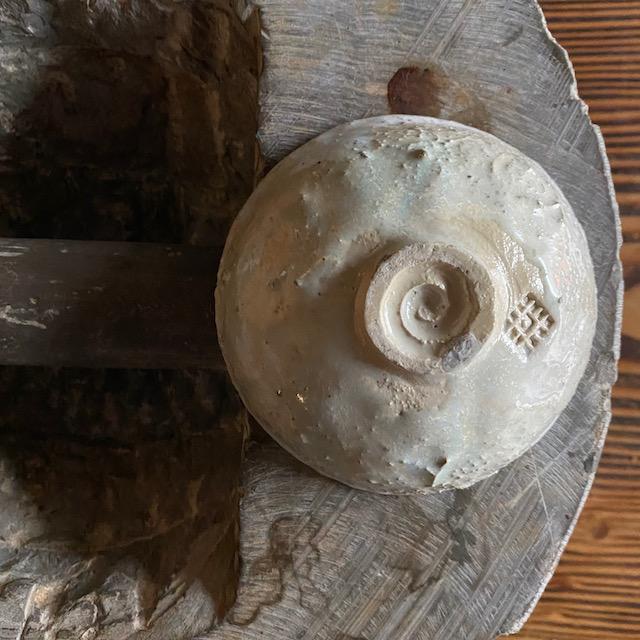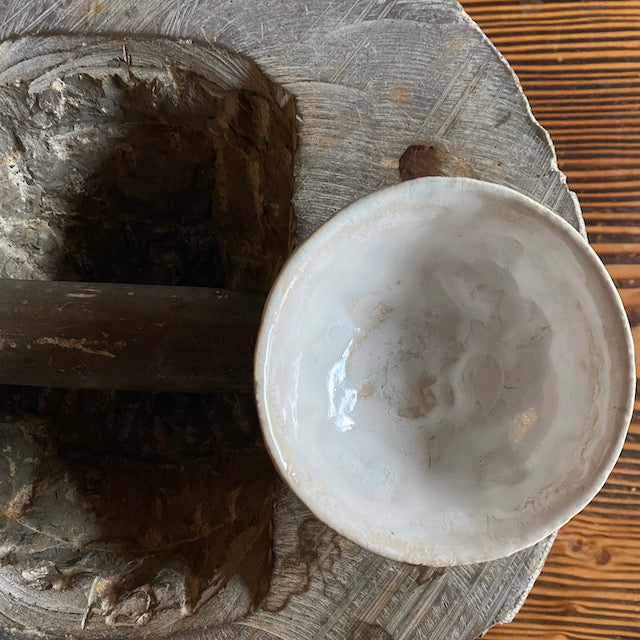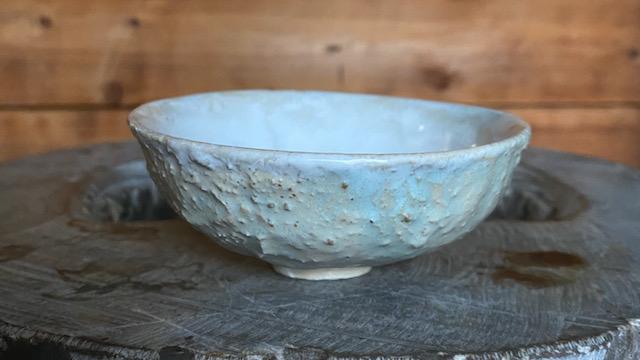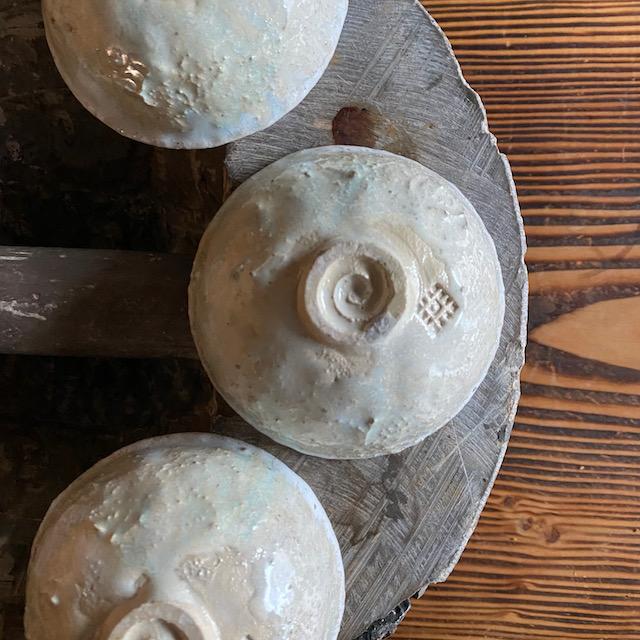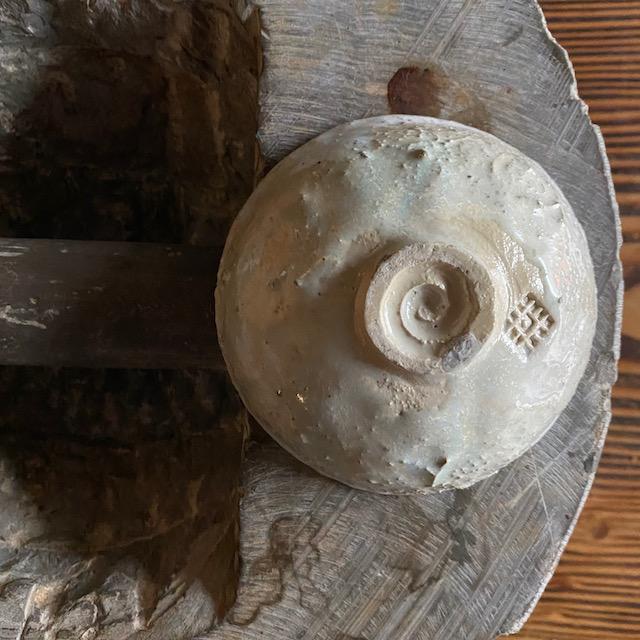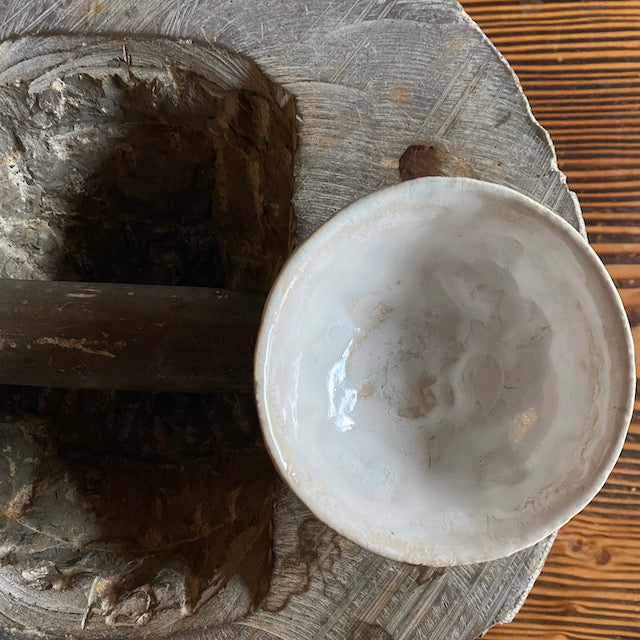 CUP | Anton Filonov 2021 #1
Our new friend Anton fired these cups for O5 in September 2021.  We have 3 pieces from this collection; they are similar, but each one is unique.  

It's an absolute pleasure drinking from these.

Origin:  Belgorod Oblast, Russia

Capacity:  ~ 100 ml





About the Artist (in his own words)

Good tea, Friends!  My name is Anton Filonov and I represent my ceramic workshop Severo-Vostok!  I come from the far north of Russia, near the Polar Urals, where winter lasts nine months a year! My hometown is called Inta, this is a small town built during the Soviet Union, political prisoners were exiled there, you may have heard about the GULAG, coal mining was also deployed there.  There were many mines there and all my relatives, dad, mom, grandparents, one way or another worked in the mines.  Now this town is going through hard times and all the mines there have gone bankrupt and closed, the city does not produce anything and people are slowly leaving for other cities.  40 kilometers from the city there is a large nature reserve called "Yugid Va", which is translated from the Komi language as clean water.  it is under the protection of unesco, and its northern nature is pure and amazing, judging by the pictures it looks a lot like Canada.  But my city itself is located in the tundra, where there are only swamps, no tall trees and permafrost.

At the moment I am 28 years old and I make tea ware! Now I have been living in another corner of our country for almost 12 years. The city is called Belgorod and it is placed on the white Chalk hills near the border with Ukraine. This is a better and more comfortable place for living, there are o lot of same thinking people, my friends, who also like to create, work with hands a to give the good to the world! The nature here beautiful, calm, The winter is not so harsh! I will never forget the first time I saw spring here, how apple trees, cherries, apricots bloom! This spectacle continues to delight me every year! But the love for my Homeland  lives in my heart, so my project is called Severo-Vostok, which means North East in English! That is why my first Puerh cake was named North East Star!

But 10 years ago I had no idea what I wanted to do and who to be, I went to study to be a manager, maybe it was not the best choice, but it brought me to where I am now.  I graduated from the university with honors and all grades are excellent, even at school it was more difficult for me to study.  But after graduation I had to look for a job, and I realized that I didn't want to do this, I wanted to do my own thing, I realized this even while still studying.  I was interested in the booming tattoo industry, I have been doing this for about 4 years, but it was not easy.  People were not very interested in my ideas, they did not have enough money for this, and I did not want to copy other people's work and churn out tasteless tattoos.  There was not enough money for life, I could not find implementation.  I was already interested in ceramics then, I got acquainted with Chinese tea in 2012.  Once I went to St. Petersburg, where I bought a handmade bowl in a tea shop, I immediately wanted to make it myself.  A friend advised me to one girl who was doing this, but it turned out that this is a long process and it will take at least a week for everything to work out, I did not have such time on the trip.

But the desire to try did not disappear, but only intensified.  I decided that this was my chance.  I saved up some money, at that time it was $ 500 and bought my first oven, it was small and at a low temperature.  I ordered all the materials on the Internet, read something, but decided that it would be much more interesting for me to discover this world for myself.  Because ceramics is the whole world!  I started making my first cups, came up with a seal.

I wanted to understand everything myself, based on my mistakes, to come up with a technique, methods, techniques, not to copy and not to take as a basis someone or someone's work.  Doing something with my own hands in my creations, I want to see my own reflection and my experience.  And so it turns out.  Life is a game and tea is a part of it, tea is nature, and it helps to get on your way, to find your place.

As about inspiration.  I am inspired by a lot of things and everything.  Life, nature, people.  People who do their own things, develop, for example my friend who writes hip-hop.  The energy of bright, creative people, it does not let me stop.  I cannot say that other ceramists strongly inspire me. But I understand that they also fail sometimes, but do not despair and continue, this spurs me on too! Although I really like Japanese ceramics and it is close to my spirit.

But the best inspiration comes during work, when looking for a solution to how to make this or that moment unusual.  For example, carved side handles, as in your teapots.  I also made side handles from antler and coral, never having met them anywhere before.

Happily for now, not so long,  I have opened my own studio, where I can peacefully work, because before this I was working at home, in my grandmother's apartment, my oven was standing  on the balcony, and all I was need is a table and a few shelves.  Of course there was often a mess here, but it was creative.  At the very beginning, I still practiced raku firings, this is when a red-hot product is taken out of the kiln and placed in sawdust, for example, in a bucket and then closed.  The effects were unimaginable, each product gave me great joy, but the smoke from the balcony was a pillar, my neighbors did not like it, I live on the second floor of a ten-story building.  Ha-Ha! Had to stop.  But I will definitely come back to this.

Ceramics is important to me as a means of realizing my inner creativity.  I consider myself an artist, and here it is as if I can do everything myself, find a fabric for a canvas, make a frame and a canvas of any shape myself, make paints and brushes, paint, and then also use it, and not just admire!  Functionality is very important to me, the usefulness of my creations motivates me when I imagine that someone somewhere takes it, pays attention to touch the beauty, to find harmony, this is a special feeling.

But it is also important for me to find a balance between functionality and aesthetics.  And the aesthetics are very blurred here, because for different people the understanding of beauty is different.  I try to approach this in a variety of ways, I listen to people's opinions, but also try new things.

Let's talk about my technology and materials at the moment.  I use electric high-temperature firing in an oxidizing environment, that is, with air access.  I am also interested in other types, for example, wood-firing, but I still cannot afford it, but in the future I definitely want to come to this.  But so far the electric kiln allows me to achieve a stable result.

I make all the products totally by hand, without molds or a pottery wheel.  To make a teapot I have to press and pinch the clay more than a thousand times.  I can't exactly repeat one shape, everything is a little different, but I love this moment of uniqueness.  In every creation I put my soul, attention.

Now I use the natural clay that I dug myself, this is the local red clay, and the white clay from Germany,  almost all products for you are made from it and fired at a temperature of 1200 degrees Celsius.  I've tried different clays from different countries, but I'm glad I found a good clay here now!

Glaze.  This is a separate chapter in all ceramics that I am starting to discover.  At first I used ready-made glazes from different foreign manufacturers, of course, they are all food grade, and do not have harmful components.  But all their recipes and composition are kept secret.  I started making them myself.  I build mine on the basis of feldspar.  I add other minerals, oxides of metals, copper, iron, make samples.  It is amazing!

Ceramics have always attracted me because they give the opportunity to create unique, beautiful and functional things, and for almost seven years now I have been making tea ware!  A little longer I drink tea, and ceramics, like tea culture, captivates me with its depth and versatility!  Thanks to this, the understanding comes that nothing is absolutely correct, there are many ways and methods to achieve the goal!  But here the path is definitely interesting, not the result!  Ceramics teaches me patience and humility, this technology is difficult and to get what you want, sometimes you have to face difficulties and failures!  The teaware that I made for O5Tea are one of my last works, with each new batch I see how my skill grows, how new nuances appear, which I pay attention to!  I will not describe my ceramics too much, let the products speak for themselves!  I hope you enjoy them and will be able to carry these creations through the long years of your life!  And I will continue to make what I love to delight people around the world with my vision of tea ceramics!

 

 

Tea Bar Hours

MON - THURS 12:00PM - 6:00PM

FRI - SAT 12:00PM - 8:00PM

Location

2208 West 4th Avenue, Vancouver, BC

 

For general inquiries or feedback, please submit the form below.

For inquiries or feedbacks regarding events, please email info@o5tea.com. 

We will get back to you as soon as possible.