Add to cart
Add to cart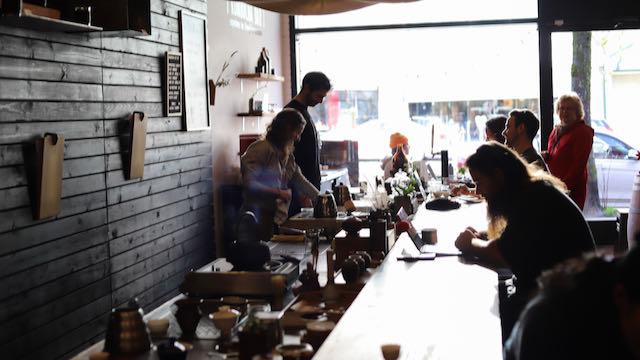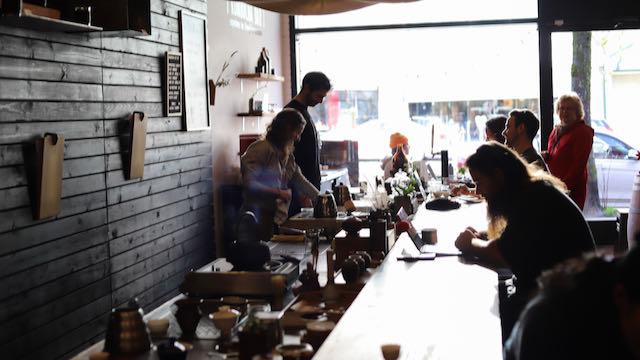 GUIDED TASTING | CUSTOM TEA EXPERIENCE WITH AN O5 BARTENDER
We love hosting friends for tea!

All bookings must begin with either a phone call or an email, this will help us craft your experience by getting to know you better. After our chat, we will send an invoice and once payment has gone through, we can finalize the booking from there. We do ask you give us a weeks notice for booking in order to properly organize your tasting.

Booking a bartender for a full hour enables us to give your group undivided attention.  It also helps us to learn a bit about you, and thus create a personalized experience for your taste buds. 

Some of your choices are:

Full Omakase. You give us a couple of guidelines and we create a 1 hour tasting menu (3-5 teas, depending on how many steeps we need to fully express those leaves).
Matcha Love. We select 3 seasonal matcha for you; depending on your group's taste buds, we may express those teas as traditional usucha, koicha, iced matcha or potentially an 'iced cortado'.

 

We can also help you to troubleshoot your process to whisk delicious matcha at home.
PuEr Aficionado.

 

We welcome you to this fascinating rabbit hole; if you give us some flavour guidelines, we'll craft a menu of some of our favourite PuEr and fine tune our brewing process to extract notes that are best for you.

 

Off the Beaten Path.

 

We LOVE pushing the limits of our tea knowledge, learning about what most people would consider 'weird'.

 

Pickled tea, buttered tea, old school Tang Dynasty coins, tribal style roasted leaves... this 'omakase' option explores cool and weird stuff.

 

BONUS!  Each guest receives a 15% discount to purchase loose leaf tea or matcha. This credit must be used day of.

 

CANCELLATIONS / REFUNDS

Cancellations 48 hours in advance are much appreciated, and will receive a full refund.
Cancellations within 48 hours, will receive a 50% refund. 

 

If you would like to book in our after hours, or have more than 4 people, please give us a call at 604-558-0500 or send us an email at info@o5tea.com. Give us a brief idea of the tasting you are looking for, and we will do our best to accommodate you.

Tea Bar Hours

MON - THURS 12:00PM - 6:00PM

FRI - SAT 12:00PM - 8:00PM

Location

2208 West 4th Avenue, Vancouver, BC

 

For general inquiries or feedback, please submit the form below.

For inquiries or feedbacks regarding events, please email info@o5tea.com. 

We will get back to you as soon as possible.